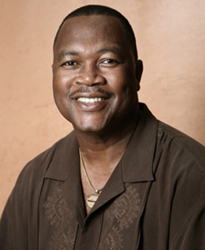 St. Thomas, VI (PRWEB) April 19, 2014
As a leading orthodontist and general dentist, Dr. Trevor A. C. Connor now offers lingual braces as part of the cosmetic dental services he provides for his St. Thomas orthodontic patients. Lingual braces can reposition teeth in the same way as traditional bar and bracket braces, but they offer almost complete discretion while doing so, which ceramic braces cannot claim. Those seeking braces for adults may find the new service particularly beneficial, as it allows for those with high profile positions the opportunity to straighten their teeth without public knowledge.
Lingual braces are invisible to the untrained eye due to their placement in the mouth. Instead of fixing them along the front surface of the teeth, Dr. Connor positions the braces along the inner, or lingual, surface so the bars and brackets are hidden behind the teeth. Due to the nature of how the braces are attached to the teeth, Dr. Connor completely customizes each set to fit each patient. Unlike some other cosmetic dental services, lingual braces are just as tightly bonded to the back surface of the tooth as traditional braces are to the front, fixing them in place until the treatment plan comes to a close.
To prepare a patient for lingual braces, Dr. Connor takes impressions of the patient's teeth and then sends them to a specialized dental laboratory where experts use Computer Automated Design (CAD) to design customized brackets for the braces. They then use rapid prototyping technologies, 3D printing and robotics to create the braces. After five to six weeks, Dr. Connor can cement the appliance in place. From there, Dr. Connor works individually with each patient to determine their orthodontic goals and the most reasonable way for each patient to reach those goals. He places lingual braces for adults and children alike.
Braces for adults do not have to be glaringly obvious or uncomfortable. Patients seeking an alternative to other discrete cosmetic dental services can contact Dr. Connor's office by visiting his website to receive more detailed information regarding lingual braces procedures, and any requirements his office has for patients who wish to undergo the program.
About the Doctor
Connor Dental Center for Implant Dentistry and Orthodontics offers personalized dental care for patients in St. Thomas, VI. Dr. Trevor Connor received his Doctor of Dental Surgery from Howard University in Washington, DC, where he also completed a Certificate of Orthodontics training program. Dr. Connor belongs to the one percent of dental professionals providing the FDA cleared laser procedure for gum disease and periodontal treatment. Dr. Connor is also a credentialed implant dentist as well as an associate fellow of the American Academy of Implant Dentistry; he is one of less than 500 dentists in the United States to obtain that status. To learn more about Connor Dental Center for Implant Dentistry and Orthodontics and their dental services visit their website at http://www.connordentalcenter.com or call (855) 430-5783 to schedule a consultation.