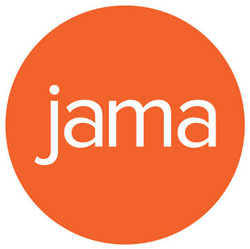 "Complexity is not going away. In fact, it's growing across all areas: the number of products, product variants, the number of user stories, test cases and so on." Jama CEO Eric Winquist
Portland, OR (PRWEB) April 21, 2014
Jama Software today releases new features in its SaaS Product Delivery Platform to help companies bring innovation to market and address their challenges of compressed cycle times, growing complexity and organizational misalignment. Jama's innovative solution for modern product delivery relies on collaboration, better decision-making and traceability to connect everyone across the organization vested in the outcome into what is being built and why.
Make Better Decisions, Get to Market Faster
The new features in Jama promise to significantly speed product development processes by compressing cycles wasted on waiting for decisions. According to research from Forrester Consulting and Jama, delayed decision-making is the No. 2 cause of product delays, behind issues with requirements. Delayed decision-making stems from common situations such as meeting-intensive processes, loss of intelligence from one project to the next and general lack of context into upstream and downstream impacts of decisions themselves.
"Using Jama, our agile product team captures 350-400 product decisions per release — conversations that would otherwise be lost in meetings, in email or buried in documents somewhere," says Derwyn Harris, Jama co-founder and Product Manager. "Now imagine you're a 20,000-employee enterprise with a product portfolio of more than 100 products and a workforce that's 40 percent remote. Thousands of decisions get lost in the shuffle if not captured in context to the work."
Visualization Features New in Jama Spring 2014 Release:

Connected Users visually displays how an individual's work, down to the item level, connects to both the tasks of every other team member as well as to how the task rolls up to the business objectives defining the outcome of the overall product. Visible from nearly every view in Jama (via pop-up modals, activity palettes and in the stream), users see their work in context of the whole, which is critical to efficient product delivery.
o Conversation Indicator – Graphically displays the scope of conversations and associated decisions, and the identities of users engaged with a work item. This indicator layers on actionable insight to the Jama stream, so users can see everyone connected to the item and immediately reach out—via @mention—to the right person with questions, answers or to elevate the discussion to those who need to know.
o Indirectly Connected Users — a view into the entire community invested in the product success. This level of insight into the people talking about a feature under discussion empowers individuals to communicate in real-time and make more strategic decisions. If a CEO for example, has commented on an item, everyone downstream would understand its impact on the business objectives and prioritize accordingly.
Relationship Rules provide a visual map of all the related product data such as epics, stories and test cases to encourage greater collaboration and prevent quality issues. The rules define a direction and enforce standardization for all the data, so all users can see exactly how their data fits into the holistic product delivery process. Preventing users from inadvertently connecting incorrect data is crucial for ensuring full traceability. Visualization of relationship rules helps organizations reduce complexity and provides guidance on how to fix broken rules.
o Relationship rules diagram – quickly shows how information needs to be related together so that everyone has a clear picture of how their work relates holistically.
o Relationship status indicator – flags when a rule is broken and provides insight into how to fix it. When orphan items such as stories or test cases are missing downstream, users can drill into the epic and get details on the broken relationships.
"Complexity can be an innovation killer," says Eric Winquist, Jama Software CEO. "Complexity is not going away. In fact, it's growing across all areas: the number of products, product variants, the number of user stories, test cases and so on. As product complexity grows, particularly as the lines between hardware and software blur, companies that don't grasp the opportunity to transform the way they think about their product delivery process are at enormous risk."
About Jama
From concept to launch, the Jama product delivery platform helps companies bring complex products to market. Visionary organizations worldwide, including SpaceX, The Department of Defense, VW, Time Warner, GE, United Healthcare and Amazon.com use Jama to accelerate their R&D returns, out-innovate their competition and deliver business value. Jama is one of the fastest-growing enterprise software companies in the United States and is used by 25 percent of the Fortune 100. For more information please visit jamasoftware.com.