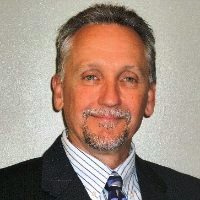 Mr. Bostic brings a track record of innovation and a wealth of knowledge to the position.
Henderson, NV (PRWEB) April 22, 2014
Nationwide Power today announced that it has named long-time industry leader Ron Bostic its vice president of sales. Mr. Bostic has nearly 20 years of executive management experience in the mission-critical power industry. He brings a track record of innovation and a wealth of knowledge to the position.
Mr. Bostic has demonstrated success in multiple sectors, and has directed teams serving the data center infrastructure, energy management, government, and telecommunications markets. He has led the growth of world-class sales and service organizations at dynamic enterprises through strategic focus and the ability to identify and capture new market opportunities.
Prior to joining Nationwide Power, Bostic held positions as senior vice president of business development with Pinnacle Telecommunications, business unit vice president with Thomas & Betts Global Services, general manager with Eaton Engineering Systems & Services, and vice president of North American services with Eaton-Powerware Corporation. He holds a bachelor's degree in business management, and is a graduate of the Kenan-Flagler School of Business, University of North Carolina. Bostic is an active member and recognized thought-leader among multiple power-quality and mission-critical facility support associations.
About Nationwide Power
Nationwide Power is a leading national multi-brand sales and service organization in the critical power industry. With its corporate office located near Las Vegas, NV and offices located nationally, Nationwide's focus is on the execution and delivery of industry-best sales and service. For more information, visit http://www.nationwidepower.com.