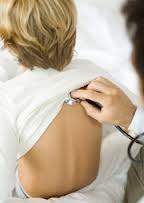 Use of Revatio, particularly chronic use, is not recommended in children.
San Diego, CA (PRWEB) April 18, 2014
AttorneyOne.com, a recognized authority on law, update the website daily regarding all the latest information from the FDA on safety alerts for medical products including Revatio.
As the FDA clarified on March 31, concerning pediatric use of Revatio (sildenafil), the drug is approved only to treat pulmonary arterial hypertension (PAH) in adults, not in children. Nevertheless, the agency emphasizes that health care professionals must consider whether the benefits of treatment with this drug are likely to outweigh its potential risks for each patient.
In August 2012, the FDA added a warning on Revatio's label that "use of Revatio, particularly chronic use, is not recommended in children" as clinical trial results revealed a higher risk of mortality in children taking a high dose of Revatio when compared to those taking a low dose.
However, this recommendation was perceived by some health care professionals as a contraindication, refusing to prescribe or administering the drug.
Taking into consideration the latest developments, AttorneyOne.com monitor daily and update the website providing accurate information on all relevant FDA safety alerts. Sean Burke, director of Media Relations at AttorneyOne.com, adds "we are determined to keep an eye on FDA announcements concerning Revatio and inform the public. For that reason", he continues, "our focus should squarely fall on investigating these safety alerts and getting the word out."
As the FDA recommends "The evidence behind FDA's initial recommendation has not changed; this communication is clarifying the strength of the warning communicated in the Revatio drug label."
AttorneyOne.com has further information on Revatio at the website including latest major drug and medical products law news.
Headquartered in San Diego, CA Attorney One was founded in 2004 and is not a law firm. They offer a nationwide legal service which helps consumers find the best representation for their legal needs. You can learn more about Attorney One at our website http://www.attorneyone.com. You can also find us on Facebook at http://www.facebook.com/AttorneyOne. Checkout earlier news from us at http://www.prweb.com/releases/2014/04/prweb11775957.htm