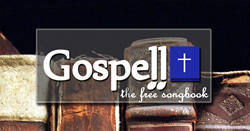 It is a great work that will prove to be of invaluable help to the Christian community.
Chennai, Tamil Nadu, India (PRWEB) April 20, 2014
Christian music has a beauty and grace that captivates listeners all over the world — no matter what faith they belong to. And now here's the first, community-edited, multilingual, comprehensive collection of hymns and Christian songs online — http://www.gospell.org. The website has been founded by VGP Pradeep Rajadas, a young entrepreneur born and raised in Chennai, India, himself a talented musician. With this collection, contributed by users from across the world and already numbering over 28,000 pages, he aims to bring together every kind of Christian devotional song — old and new, sung by all denominations, in all languages, complete with lyrics, audio, sheet music, and even beautiful images. The collection looks to be growing, with more and more users adding songs from their personal collections, and even editing the songs that are already there.
There have been over one thousand hours of audio uploaded already, though it's still in the 'beta' or testing stage. In a month, the Archbishop of Madras-Mylapore, the most Rev. Dr George Antonyswamy, will dedicate the site to Christians and Christ-like people all over the world. His Grace has already seen and approved of the site. "It is a great work that will prove to be of invaluable help to the Christian community," says His Grace. This user-friendly site encourages people to log in with Facebook, or to create their own accounts, browse through the vast collection, listen, edit, or even 'like' a song, start a discussion, make friends, create their own songbooks, and have a great time listening to the songs which people down the ages have sung.