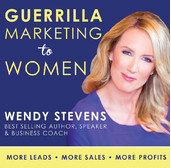 "Mike Weiss is one of the most brilliant Internet Marketing experts ever to bring his talents online. Top Coaches & Speakers clamour to get to work with Mike. Together we bring traffic and systems to the 5 Pillars of Online Sales Success." -Wendy Stevens
(PRWEB) April 21, 2014
Business owners, entrepreneurs and solopreneurs who need to focus on getting more leads and more customers into their business will have early access to a new "done for you" program, to be released by Mike Weiss and Wendy Stevens at Infusionsoft's ICON2014 event on April 23-25 in Phoenix, Arizona.
The two prominent iconic online marketers Mike Weiss and Wendy Stevens are joining forces for the first time to offer an exclusive "5 Pillars of Online Sales Success." 10-day Virtual Training event, specially designed for entrepreneurs, and owners of small-to-medium sized companies. Their unique offering includes a money back guarantee that is based on a Page 1 listing on Google, as a result of the done-for-you/done-with-you training they've designed to debut at the ICON2014 event.
Infusionsoft's sales and marketing conference for small business, formerly known as InfusionCon in years past, was rebranded this year as ICON2014. It offers information and training in a trade-show format for almost all types of companies, whether or not they are a customer of Infusionsoft's marketing-automation tools: a big ideas track, a customer success track, an add-on track, and tracks for new Infusionsoft customers and advanced users.
Mike Weiss and Wendy Stevens, each multiple 7-figure online sales veterans in their own right, have designed their 5 Pillars Of Online Sales Success program as a high-intensity virtual training workshop, to be delivered as a combination of interactive online webinar broadcasts and a package of done-for-you online marketing solutions. The "Page 1 of Google" feature has been one of Stevens' specialties since 2007, when she created the multi-million dollar Local Guerrilla Marketing business and brand with marketing legend Jay Conrad Levinson.
Weiss, as a finalist for Infusionsoft Marketer of the year in 2012 has specialized in creating automated marketing funnels, sales automation architecture, Infusionsoft deployment and conversion optimized website development. He is considered in the top 1% of all Infusionsoft users in both his understanding and hands-on experience with the program. As a former partner with John Assaraf at the start-up PraxisNow, Mike designed all of the automated sales funnels resulting in well over two million dollars in sales within sixteen months.
To find out more about the 5 Pillars program and meet with Mike Weiss one on one click this link to schedule a strategy session, http://Ez.com/1on1withMikeWeiss. For more information about Weiss and Stevens appearing at ICON2014, view their YouTube video at http://youtu.be/BfofUMKaU9Y.