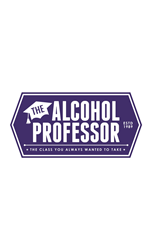 What Beers to Drink at the Easter Family Meal
New York, NY (PRWEB) April 20, 2014
The Alcohol Professor understands the importance of pairing the right beers with your Easter meal. Below are our recommendations including winners from the New York International Beer Competitions.
Beers
-Samuel Adams Boston Lager for its crispness with ham.
-Smuttynose Old Brown Dog Ale, winner for its ability to pair well with the sweetness and interaction with the saltiness of the ham. Smuttynose won New Hampshire Brewery of the Year in the 2014 New York International Beer Competition.
-Samuel Smith Oatmeal Stout, a creamy flavorful beer to have with a tender lamb.
Adam Levy is the Alcohol Professor and a recognized expert on beer, wine, and spirits. Mr. Levy has created international beverage competitions around the world where only trade buyers judge the liquid by its category and actual price. These competitions include the New York International Spirits Competition, New York International Wine Competition, New York International Beer Competition, Berlin International Spirits Competition, Melbourne International Wine Competition and Melbourne International Spirits Competition.