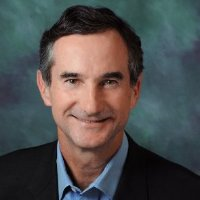 The US equity market has shown tremendous resilience since 2011 but recent damage to the biotech and social media sectors could be signaling a broader retreat.
Greenwich, CT (PRWEB) April 23, 2014
The Ivy Family Office Network hosted its April 2014 Family Office Outlook Forum in Greenwich, CT on April 10th. Jim Carroll, Managing Partner of LongRun Capital Management, led a panel discussion on "Asset Allocation".
Carroll commented, "We think the market could experience a significant correction this year, something we haven't seen since the Fall of 2011. The US equity market has shown tremendous resilience since then but recent damage to the biotech and social media sectors could be signaling a broader retreat. Market internals are also showing divergences that are the first signs of real technical weakness."
"Our own short-term quantitative models recently turned defensive while the longer-term signals remain bullish, another divergence that has been a useful warning in the past. Investors should give strong consideration to incorporating some form of tactical asset allocation to protect their portfolios from the damage of a severe market disruption."
Other speakers on the panel included Victoria Vysotina of VV Strategic Group, David Vincent of Total Alignment Wealth Advisors, LLC, Chris Moore of Massey Quick & Alec Young of S&P Capital IQ
***
LongRun is the culmination of Mr. Carroll's 30+ years of financial advisory and investment experience. This evolution led from picking stocks, to selecting fund managers, to creating portfolios designed to deliver excess returns along a continuum of risk tolerance. LongRun's objective is to design an investment portfolio that outperforms market benchmarks while staying within a client's risk tolerance.
Mr. Carroll's professional experience in financial services includes 16 years as an investment banker at Smith Barney, Kidder Peabody, and Bear Stearns. He also spent four years as Chief Financial Officer of a publicly-traded company. Mr. Carroll has a BA in Psychology from Claremont McKenna College and an MBA from Harvard Business School. In addition, he is a Certified Private Wealth AdvisorSM professional.
** *
About The Ivy Family Office Network Forum
The Ivy Family Office Network Forum, IvyFON, provides an ongoing dialogue for family offices to support high-value education and information on trends for family office investing, structure and operational excellence. Attendees gain practical strategies and solutions to achieve both short and long-term objectives. The program features off-the-record, peer-to-peer discussions in a non-commercial setting, in-depth and highly interactive sessions.
IvyFON is a leading peer to peer global family office network with several hundred family offices attending events around The Americas every year. Some of the more than 2,000 past speakers include most of the top 10 largest asset allocating consultancies, pre-eminent alternative investment funds, leading institutional investors, best-in-class asset management professionals, family office subject matter experts and world-class family offices.
Forum sessions are multi-format and cross-disciplinary covering a range of family office centric topics.
IvyFON originates from one of the United States' oldest and largest alternative investment networks, the IvyPlus network. IvyPlus originated as a peer to peer private equity, real estate and hedge fund network consisting of Ivy League and comparable school alumni as well as meritorious participants in the program. The group includes New York City and Los Angeles deal networks across multiple disciplines including private equity, health care and real estate. More than 15,000 investment, family office and institutional investment professionals have attended forums globally.
For more information on LongRun Capital Management contact Jim Carroll at jim(at)longruncapital(dot)com or at PH 914.202.2755. For more information on the Ivy Family Office Network, contact us at 646-290-8114 or at ivyfon.com/contact.html.