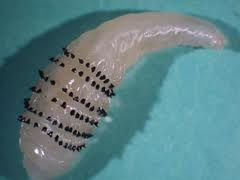 Parasites @ EurekaMag.com
Mannheim, Germany (PRWEB) April 22, 2014
EurekaMag.com has newly published 765 articles on parasites and parasitic infections. While the site's Research Category extensively covers parasitic organisms that live on or in another host species from which it obtains nutrients, the Life, Earth & Health Sciences Research Section 24 provides an extensive range of articles on parasitism which is a non-mutual symbiotic relationship between species, where the parasite benefits at the expense of the host.
The Life, Earth & Health Sciences Research Chapter 23331 presents a subset of 765 of the current total of over 67,400 references and abstracts on parasitism of animals and humans including articles on parasites of man and domestic animals in Vietnam, Thailand, Laos and Cambodia, Parasites of the commercial shrimps, Penaeus aztecus, P. duorarum and P. setiferus, parasites of the fishes of Alaska and surrounding waters, parasites of water fowl from south west Texas, parasites of zoo-animals in the Netherlands, parasites transmissible to man by eating meat, parasites which cause disease in Man, parasitic infections and human disease in China, parasitic protozoa found in cancerous tumors, and parasitic infections of the human liver of interest to medical workers in China.
The chapter also includes a range of articles on parasitic mites (Acari) such as parasitic mite and trematode abundance associated with reduced reproductive output and physiological condition of freshwater mussels, parasitic mites from Alabama mammals, parasitic mites found on small mammals in Japan and Korea, and nearly 40 references covering the parasitic mites of Surinam.
Established in 1998, EurekaMag.com has become a comprehensive publisher of references in biology, in the applied life sciences agriculture, horticulture and forestry, in the earth sciences, in the environmental sciences, and in the health sciences. The site currently contains a total of 36.9 million bibliographic references from as early as 1703. Nearly 20.8 million of these entries feature an abstract of the articles' scientific content. This content base is now being upgraded to make available the full text of the referenced articles.
The site also features expert literature searches on user-requested biological, geographical and health subjects, a mobile version for smartphones and frequently updated accounts at Twitter, Facebook, LinkedIn and Google+. The site's current traffic is about 30,000 page visits per day.