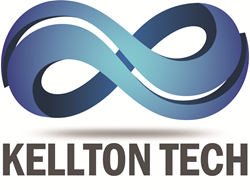 This acquisition enhances Kellton Tech's capability in the area of ERP Services & end to end package implementation, which is one of the fastest growing verticals of the company!
New Jersey, USA (PRWEB) April 22, 2014
Kellton Tech Solutions Ltd. today announced successful acquisition of business and assets of eVantage Technologies, Inc. a New Jersey-based IT solutions company with expertise primarily in the areas of Service Oriented Architecture (SOA), Enterprise Resource Planning (ERP), Enterprise Application Integration (EAI), and Business Intelligence (BI). This asset purchase represents a strategic fit for Kellton Tech, complementing its existing capabilities and distinguishing it as the most comprehensive IT solutions provider across industry verticals.
eVantage Technologies, Inc. represents the latest in a series of successful Kellton Tech acquisitions that includes Supremesoft Global, Inc. VA, USA; Tekriti Software, India; DbyDx Software, India and MCS Global, Inc, NJ, USA. This new acquisition not only enhances Kellton Tech's capability in the field of ERP Services, which is one of the fastest growing areas of the company, but also significantly augments its capabilities in end-to-end package implementation. eVanatge Technologies' vast experience in enterprise consulting solutions, including ERP implementation and business intelligence, strengthens Kellton Tech's existing competencies and positions it to provide clients with an excellent team—one that accelerates innovative transformation and growth.
About Kellton Tech Solutions Ltd.
Kellton Tech Solutions Limited is a publicly listed (BSE : BOM:519602) , CMMI Level 3 and ISO 9001:2008 certified global IT services organization. It is headquartered in New Jersey, USA and has development centers in the United States and India. For two innovative decades, Kellton Tech has put into practice the vision upon which it was founded viz. "to offer infinite possibilities with technology". The company is committed to providing end-to-end IT solutions, strategic technology consulting, and offshore product development services. Kellton Tech serves the full gamut of customers including startups, early-stage companies, enterprise companies, and Fortune 500 businesses. The organization has serviced customers representing a wide range of verticals including retail, travel, e-commerce, education, hospitality, advertising, market research, manufacturing, consumer goods, logistics, SCM, and non-profits. Kellton Tech is also a global leader in providing Enterprise Mobility Solutions and Mobile Application Development.
About eVantage Technologies, Inc.
eVantage Technologies, Inc. is headquartered in New Jersey, USA and since its inception in 1996 has provided enterprise consulting solutions and application outsourcing to many major multinational corporations. Its competencies include information worker solutions, business process integration, and database management solutions, onsite/offsite application development, outsourced product development, remote system/database administration, on-demand/managed testing services, and business intelligence.