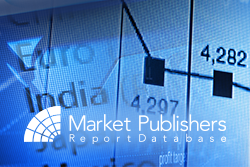 London, UK (PRWEB) April 21, 2014
Market Publishers Ltd is announced as a media partner of the Tax Officers Summit, happening on the 15th – 17th May 2014 in Florida, the United States of America.
In today's tax market space, handling corporate tax issues to obtain a competitive edge and increase your firm's longevity occupies a key position. Planning now to achieve oncoming results and inevitable change where it may be necessary remains pivotal to the prosperity of your undertaking.
The competitive event, Tax Officers Summit, is opening its doors on 15-17 May 2014 at the PGA National Resort and Spa in Palm Beach Gardens, Florida. The premium conference is destined to become an ideal platform for a focused discussion of key novel drivers influencing the future development of the tax sector.
Event Details:
Tax Officers Summit
Date: 15 May 2014 - 17 May 2014
Location: PGA National Resort & Spa, Palm Beach Gardens, Florida, USA
http://marketpublishers.com/events/Tax_Officers_Summit.html
The Summit will bring the following pressing issues to the participants' attention:

Transfer Pricing Policy: Elaborating a strategic plan for a given tax department
Final Tangible Property Repair Regulations: From now on the real work commences!
Economic Forecasting: What to anticipate in the coming ten years
Corporate Tax Reform: Its influence on a particular business tax climate
International Tax Planning: Peeping into the worldwide marketplace
Intra Company Communication: Avoiding negative tax consequences
Be SALT Ready for 2014: Current condition and local tax policy issues
M&As Tax Issues: Studying the best practices
and more…
Presenters on the 2014 speaking panel include:
John Ellis "Jeb" Bush, 43rd Governor of Florida from 1999-2007
Lisa Wadlin, Vice President, International Tax, Wal-Mart Stores, Inc.
Shanna Steed, Director of Tax Provision, The Walt Disney Company
Larry O. Martin, Chief Tax Officer, AOL, Inc.
Michael Dong, Senior Director of Tax, Sega of America, Inc.
Richard Heller, Head of Tax-Americas Region, Bayer Corporation
among others …
Between interactive session presentations and networking activities, summit attendees – chief tax counsel, SVPs & VPs of tax and finance, chief tax officers, etc. – will avail of a brilliant opportunity to engage in one-on-one meetings and discuss the most relevant business goals and objectives privately in a friendly atmosphere.
With multiple authoritative industry experts and company leaders from all over the world, the Tax Officers Summit is targeted to providing you with core insights into the world of taxes, and is sure to prove a big success!
Please note that Market Publishers' registered customers are eligible for special discounts.
To register at MarketPublishers.com please visit our Registration Page.