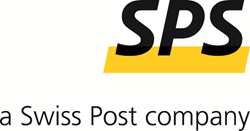 New York, NY (PRWEB) April 22, 2014
Swiss Post Solutions (SPS), an industry leader in business process outsourcing and digitization solutions, announced that it has delivered its new leadership training course to nearly all 1,500 SPS employees nationwide. The "Leadership for Growth" initiative is a globally sponsored development program aimed at creating a universal and common language that supports the vision, mission, and values of SPS.
With over 95% of SPS' employees located at client sites nationwide, it is imperative that its employees are well-equipped and trained to provide world class service. Delivered to employees at every level of the organization, the Leadership for Growth training was developed to increase employee engagement and job performance, and has already produced positive results for SPS within the first six months of implementation.
Chief People Office of SPS North America, Russ Cusick, has been an integral part of the successful launch of the program. He said, "SPS' Leadership for Growth training seamlessly aligns with our culture of continuous improvement, and is an important element of our service excellence and job enrichment initiatives. This program coaches all of our employees – from mailroom clerks to senior managers – to be leaders within the company. "
To help further the education of its employees and reach staff members nationwide, SPS makes use of innovative technologies and e-learning tools. The company offers over 700 hours of professional development courses each year, and leads the outsourcing industry in the number of training hours offered to its employees.
SPS North America CEO, Dan Moscatiello stated, "At SPS, our people are our most important asset. We pride ourselves on dedicating the time and resources to developing our employees both personally and professionally, so they can continue to offer our clients the service excellence and thought leadership we are known for."
About SPS
Swiss Post Solutions (SPS) is a leading outsourcing provider of solutions for paper-based business processes and innovative services in document management. SPS' 6,800 employees support business clients in the areas of insurance, banking, telecommunications, media, retail, energy supply and travel & transportation in the digital transformation. Part of the Swiss Post group, SPS is headquartered in Zurich and Berne (Switzerland) with an active presence in all important international economic regions.
Swiss Post Solutions (SPS) North America (NA) offers a comprehensive suite of business process outsourcing solutions and document management services including the transformation of key business applications from paper to digital documents enabling improved workflow and driving enhanced efficiencies. In the field of outsourced office services, SPS NA provides mailroom management, managed print services, reprographic services, IT helpdesk support, front office and reception services. Headquartered in New York City, SPS NA has offices in Los Angeles, San Francisco, Chicago, Washington DC and Toronto, and operates secure document processing centers in Long Island City and Toronto.