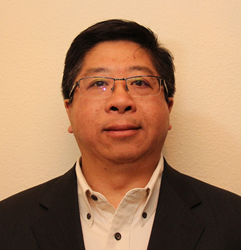 Santa Fe Springs, CA (PRWEB) May 15, 2014
Weber Logistics has hired Hung Anh Nguyen as Senior Director, Industrial Engineering, responsible for driving process efficiency at all Weber facilities through the intelligent use of systems and automation.
Prior to Weber, Nguyen was Sr. Principal Industrial Engineer at Menlo Worldwide where he provided engineering support for a large distribution center. His responsibilities included facility layout, implementing continuous improvement initiatives, running KAIZEN events, and process optimization for value-added services. Nguyen has also held logistics engineering and support roles with UPS, Siemens and Canada Post.
Nguyen's primary focus at Weber will be to drive continuous improvement in customer operations through automation and systems, process redesign, warehouse layout improvements and other optimization techniques in support of retail distribution and eCommerce fulfillment projects.
Nguyen hold bachelor's degrees in electrical engineering from the University of Manitoba and information technology from Phoenix University. His areas of expertise include warehouse design, material handling systems, process engineering, technology assessment and ROI analysis, project management and supply chain analysis.
ABOUT WEBER LOGISTICS. Founded in 1924, Weber Logistics provides warehousing, transportation, and import logistics solutions, including California warehousing and California trucking services. With distribution centers and freight terminals throughout the Western U.S., Weber gives growing companies flexible, scalable distribution solutions for their West region customers.