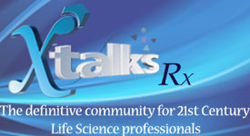 Toronto, Canada (PRWEB) April 23, 2014
Glucose monitoring options for preclinical research have historically been limited when compared to the options available for human monitoring. As an example, Continuous Glucose Monitors (CGMs) have been prevalent in human medical applications for years; however, a continuous monitoring solution has been unavailable for preclinical applications. Existing preclinical methods are generally labor intensive and are limited by stress artifact, sample accuracy, and sampling frequency. With rodents there is also a limit to the amount of blood that can be withdrawn each day for analytical purposes.
DSI has developed a novel telemetry device for continuous monitoring of glucose, temperature and activity in rodents. The sensor is placed directly in an artery and provides direct measurements of plasma glucose. This webinar will summarize the development and beta study results associated with this novel glucose implant for preclinical research. Specific topics will include:

General use of implantable telemetry for glucose monitoring in rats
Results from oral glucose tolerance tests (OGTT) and intra-peritoneal glucose tolerance tests (IPGTT)
Model development and characterization for type 1 and type 2 diabetic rats
Dose profiles for commercially available insulin products
Key Takeaways:
Recognize the key benefits of continuous glucose monitoring in preclinical studies
Understand the new research applications that continuous glucose monitoring enables including
o Model development and characterization of type 1 and type 2 diabetic rats
o Oral glucose tolerance tests (OGTT) and intra-peritoneal glucose tolerance tests (IPGTT)

Identify necessary steps to complete successful studies using telemetry as a glucose monitoring tool
A live Q&A with the audience will follow the presentation.
For more information on this webinar or to register, visit: Continuous Glucose Monitoring Applications in Rodents.
Xtalks, powered by Honeycomb Worldwide Inc., is a leading provider of educational webinars to the global Life Sciences community. Every year thousands of industry practitioners (from pharmaceutical & biotech companies, private & academic research institutions, healthcare centers, etc.) turn to Xtalks for access to quality content. Xtalks helps Life Science professionals stay current with industry developments, trends and regulations. Xtalks webinars also provide perspectives on key issues from top industry thought leaders and service providers.
To learn more about Xtalks visit http://xtalks.com.
For information about hosting a webinar visit http://xtalks.com/sponsorship.ashx.
Contact:
Michelle Tran
Tel: +1 (416) 977-6555 ext 284
Email: mtran(at)xtalks(dot)com