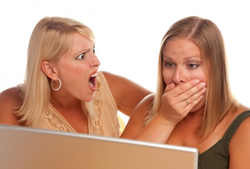 (PRWEB) April 21, 2014
The international leader in the world of online reputation management, ReputationRedo.Com, announced Friday the launch of their brand new reputation monitoring software platform, Webimage Plus. Webimage Plus is a proprietary program designed by ReputationRedo.Com that can monitor a person's online reputation in real time much in the same way that a credit report monitoring systems work. This allows both the client and ReputationRedo.Com's staff to receive an instant alert when a negative remark or posting is made.
"What sets Webimage Plus apart from any other system is its ability to simultaneously monitor thousands of television feeds from around the world as well as the internet for negative publicity or postings. From a comment made on Meet The Press about a client to something as simple as a Tweet from a twelve year old in Iowa about bad service at a fast food chain. We know the second it's made public," stated ReputationRedo.Com's senior chief of technology, Brad Johnson.
ReputationRedo.Com has made a splash into the arena of reputation management with their direct and frank marketing campaign that uses catch phrases such as, " do you look like a scumbag when somebody Googles you?", and "Do you really want everyone to be laughing at you? This is exactly what happens when your online reputation becomes a joke!"
ReputationRedo.Com offers free consultations for perspective clients at (310) 498-9303.
For more information, visit http://www.reputationredo.com/.