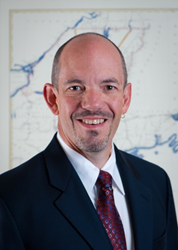 Nashville, Tenn (PRWEB) April 22, 2014
Clearwater Compliance today announced Greg Bassett, PMP, CISSP, and Karre Willis have accepted key leadership positions to bolster the company's delivery and customer service capabilities.
Bassett and Willis are both HIPAA-HITECH veterans and will be tasked with ensuring Clearwater customers successfully become and remain HIPAA compliant. The two executives also provide proven track records and offer deep expertise in areas such as software development, account management and information security.
Bassett joins Clearwater as Vice President of Services Delivery. He has over 30 years experience in information technology across a broad range of industries including banking & finance, oil & natural gas exploration, pharmaceutical research & development and federal government. He holds skills and expertise in a number of disciplines including software development, network design and management, application support, information security and executive IT management.
Previously, Bassett led the information security office for the global research & development and supply chain groups of the Janssen Pharmaceuticals division of Johnson & Johnson. In this role Greg directed global compliance with Information Asset Protection Policies across 40 locations and more than 20,000 personnel.
Willis will lead Clearwater's account management group, where she will be responsible for maintaining Clearwater's commitment to excellence in client service. She brings more than 17 years of strategic account management, business development and implementation experience spanning companies like HCA, Healthways, Xerox and XO Communications. Her most recent engagement was with naviHealth, where she led all new account implementations and service delivery for products and services that improve coordination of post-acute care and facilitate reductions in the cost of care delivered.
In addition to account management, Willis also brings extensive experience in SDLC involving data analytics, business requirements and solution design. She previously served in the telecom software and services industry, implementing processes and leading cost savings projects.
"Karre and Greg are filling important roles within our organization, and they are more than up to the task," said Bob Chaput, CEO and founder of Clearwater Compliance. "We strive for the effective and efficient delivery of our HIPAA solutions and provide only the highest levels of client service. We are proud to have two accomplished and expert individuals to lead us in our continued pursuit of excellence."
###
About Clearwater Compliance: http://clearwatercompliance.com
Clearwater Compliance, LLC, focuses on helping healthcare organizations and their service providers become and remain HIPAA-HITECH Compliant. Owned and operated by veteran, C-suite health care executives, Clearwater Compliance provides comprehensive, by-the-regs HIPAA software and tools, risk management solutions, training, and professional services for small medical practices and healthcare startups to major healthcare systems, health plans and Fortune 100 companies. Since 2003, the company has served more than 350 organizations. Find out more about our HIPAA compliance software, solutions and consulting services at clearwatercompliance.com or connect with us via Twitter: @ClearwaterHIPAA.