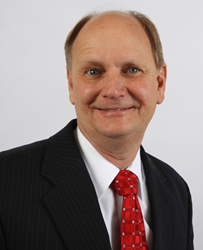 As with many aspects of LLCs, whether it is advisable to use an LLC to day trade depends on your particular business.
Orem, Utah (PRWEB) April 22, 2014
Legalees announces a new article by Attorney Lee R. Phillips entitled, "Using an LLC to Day Trade". He explains that whether it is advisable to be using an LLC to day trade depends on the circumstances of the particular business, since that usage will affect the company's management, taxation structure, and asset protection. His article explains how each of those elements is affected.
Lee's student has been on his email list for some time and had recently moved from the corporate world to work in his home office and was asking for advice on using an LLC to do his day trading. Because Attorney Phillips gets this question often, he felt it would be timely and helpful for others to go over this information on his blog on LegaLees.com.
In addition to the LLC Wizard Package, full of practical legal tools and line-by-line instructions on how to set up an effective LLC for maximum tax benefits and asset protection, LegaLees has developed the self-implementation course Accumulation and Preservation of Wealth that contains everything folks need to take care of their advanced planning with asset protection fully in place.
Mr. Phillips serves as a counselor to the Supreme Court of the United States. He is the author of 11 book. He has written hundreds of articles for professional people, assisting them in finding various strategies to use the law to protect their property, save taxes and make additional money. He has given addresses at thousands of business seminars. He enjoys helping people apply the law, not only to provide asset protection and estate planning, but also to use it to structure businesses and save taxes, helping individuals achieve success.
LegaLees was founded in 1982 by Lee R. Phillips. It is a legal self-help publishing company. It produces products designed to help people understand the law. Based on his own personal experiences, Mr. Phillips realized that people needed to be able to understand how the law works so they can direct their own legal professionals. He also saw that people who want to do their own legal work need to be shown how, not just handed a fill-in-the blank form. LegaLees has designed many products to help individuals structure their personal and business affairs. All of the products help the clients protect assets and prevent legal disasters that can strike at any time.