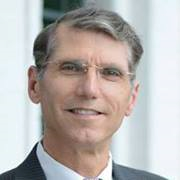 The fatality rate among oil and gas workers is nearly eight times the all-industry rate for workers.
Morgantown, WV (PRWEB) May 06, 2014
Jeffery Robinette of the Robinette Legal Group, PLLC, a West Virginia Personal Injury Firm, has published a new commentary on benefits and risks of oil extraction for West Virginia workers.
According to Personal Injury Attorney Jeff Robinette, "While we share the excitement of growing a new industry in our state which will produce much needed jobs for hardworking West Virginians, safety must always be the priority for our oil and gas field workers as well as our communities."
"When proper training is not in place, proper safety measures are not enforced, equipment is not properly installed, maintained, and repaired, or communication is lacking, oil and gas well injuries and deaths will occur. Accidents happen in dangerous industries, but many could have been prevented if more training had been accomplished, greater safety measures had been in place and enforced, and if workers had not been worked hours past the point of exhaustion."
"Since the severity and duration of workplace injuries which occur in the oil and gas industry are typically far worse than in other employment sectors, oil and gas drilling companies must be held accountable for doing everything within their power to prevent such accidents."
"As this industry increases exponentially in the next few years, these modern day prospectors in the oil and gas industry would do well to remember "Safety First" -- not only for the safety of workers and the community at large, but also for their own bottom line. Even in this changing economy, an ounce of prevention is still worth a pound of cure."
Read More: Oil Extraction in West Virginia: Benefits and Risks of Hydraulic Fracturing
Submitted by the Robinette Legal Group, PLLC, a West Virginia Personal Injury Law Firm based in Morgantown, WV. Jeff Robinette, the firm's founder, is a National Board Certified Trial Attorney with over two decades of experience in successfully handling claims involving catastrophic workplace injury claims including oil and gas well drilling injuries and wrongful death lawsuits. Questions? Call today: 304-594-1800.