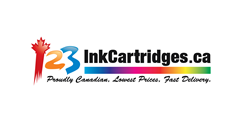 Montreal, Quebec (PRWEB) April 23, 2014
The Canadian online source for ink and toner cartridges, 123inkcartridges recently announced the launch of an online infographics project for the first time ever. Geared towards offering their customers a better and more informative way of choosing compatible ink cartridges models, the company is planning to divide each of their product categories into different infographics.
As seen as example for their Brother TN 450 toner cartridge, customers will be able to click on the infographic to understand the differences between OEM and compatible ink cartridges better. This change will be implemented on all their product pages
Speaking about this new development, a representative of the company said, "The idea of creating online infographics is to interact with their customer while giving them more information about the product. We are confident that strategic methods of promotion like these will generate more traffic comprising new as well as repeat customers in the future!"
123inkcartridges.ca continues to expand their inventory of ink and toner cartridges to meet the demands and requirements of all their customers in a cost-effective way. To ensure that all their customers have instant access to the best and the latest products, the company spends considerable time and effort researching and testing several brands of inkjet printer cartridges to offer the perfect solution for all printing needs.
About 123inkcartridges.ca
One of the fastest growing online suppliers of printer and computer related products, the full line of products of Canada based 123inkcartridges can be viewed online at http://www.123inkcartridges.ca. The company has more than 10,000 products in their catalogue including label printer tapes among other printer accessories. The company also offers HDMI cables, office supplies, printer, cellphone and gadget accessories, and much more that are available at competitive prices.