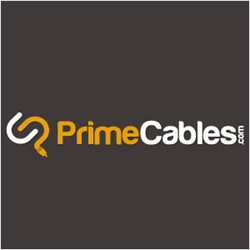 Montreal, Quebec (PRWEB) April 26, 2014
PrimeCables.com, wholesaler and a retailer of custom cables and accessories for home theater, networking, professional studios, and more has announced the inclusion of universal AC adapters in their product line. The company believes that such products will be beneficial, especially to customers who love using their electronic items outside their homes.
The products include universal AC adapters, travel adapters, surge protectors, USB chargers, laptop adapters, etc. They enable people to plug the blades of any device into any local power socket using the adapter. All that customers need to do is simply push forward on one of the slides to extend the appropriate plug for the wall socket. While the face of the adaptor accommodates two and three-bladed power plugs from the US, UK, EU, New Zealand, Australia, and China, the opposite end has four sets of plug blades corresponding to the four different accepted types (Australia and China use the same plug design).
More information about the power cable cords including detailed descriptions and specifications can be viewed online on their web site. As UL will not certify devices with international power plugs, the adapter is not UL certified, but CE certified, which is the EU equivalent of a UL certificate. These universal AC adapters rated 8 amps can handle 830 watts of power (at 110 VAC) or 1750 watts (at 230 VAC). According to sale statistics, these productsare ingreat demand. PrimeCables.com will try to complete this product line as soon as possible, before the vacation season starts.
PrimeCables.com works closely with manufacturers to maintain great quality while keeping costs under control, and to develop innovative products that help make the installation and connectivity process simple. Available directly to consumers and to resellers, PrimeCables.com has a large volume of products in stock ready to be shipped at any minute throughout the Canada and USA because of their business relationship with Canada Post and Purolator. PrimeCables.com also offers exclusive online tools and resources like the Cable Finder Connection Wizard that simplify the process of identifying and finding the right part.
About PrimeCables.com:
PrimeCables.com specializes in HDMI Cables and other Audio Video Accessories. They offer a variety of products such as Network Cat 5, Cat 6& Cat7, HDMI, SVGA, DVI, USB, FireWire, Fiber Optic, Security, Computer, Apple, and Audio cables as well as Speakers, Cable Testers and Organizers, and wall plates. They deliver remanufactured cables, adapters, USB cables, and cable accessories from both their Montreal and Vancouver warehouses.