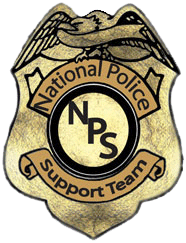 Protecting the innocent!
Coconut Creek, FL (PRWEB) April 25, 2014
National Police Support Team, Inc. has partnered with Dr. Carmella Morton, founder of Rise Academy, in an effort to provide an armored Safety Pac organizer for each of the Academy's two hundred forty students. The Kevlar-reinforced armored organizers, which cost three hundred dollars each, sit on the back of a student's chair and can be worn across the chest or back in the event of the unimaginable happening: a school shooting. The initiative, called Project School Safety, ultimately hopes to provide every student in America with a Safety Pac.
When they learned of Kay Johnson, an educator of seventeen years who designed the Safety Pac student protection system, The National Police Support Team began its journey to help save the lives of innocent children while they are learning at school: a place that should be safe for everyone. After getting in contact with Mrs. Johnson, the National Police Support Team founded "Project School Safety" to help protect those who cannot protect themselves.
No one can predict when or where the next school shooting might occur, but there is always the possibility that one could happen at any school. With that in mind, the Project School Safety wants to prepare children for survival. They want to ensure that each child and school staff has the tools available to save lives.
The National Police Support Team is asking the citizens of America for assistance in protecting children; a donation as small as $10 can help save the life of a student or educator. 100% of all donations collected by Project School Safety will be used toward the purchase of armored Safety Pacs for students at Rise Academy, during this initiative. However, the ultimate goal of the Project is to work with schools across the nation to provide a safe environment for every child.
About Project School Safety:
Project School Safety's goal is to work to ensure that each and every student has a safe and nurturing environment in which to learn. It is with this in mind that they have embarked on a campaign to accomplish this goal: PROJECT SCHOOL SAFETY. It is the mission of Project School Safety to be the final line of defense when the calm is broken and the situation goes from academics to life or death. They know the unimaginable is a true threat, so they hope to equip every child in America with a Safety Pac, a bulletproof organizer designed by a teacher to save lives in the event of another violent school attack. Learn more by visiting them on Facebook, Twitter (@schoolsafetypro), Pinterest, YouTube, or at their website http://www.projectschoolsafety.com.