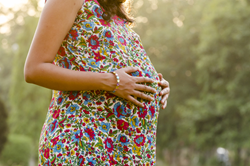 The sound barrier of human reproduction is being broken.
(PRWEB) April 23, 2014
As one of the first clinics in the Midwest to do so, Chicago IVF, an infertility clinic in Chicago, recently partnered with My Egg Bank to launch a frozen egg program. With Chicago IVF being the #1 clinic that doctors refer their patients to, and My Egg Bank a leader in cryogenic egg freezing, it comes as no surprise that the program has already seen great success since being launched last spring.
Oocyte cryopreservation is an extremely advanced process that involves stimulating the ovaries for egg production through the injection of hormones. It is quickly becoming a preferred method of many women seeking egg donors because it guarantees six eggs, provides instant information on the eggs and donor through egg profiles, does not require waiting on the donor's cycle, and is often less expensive.
"The sound barrier of human reproduction is being broken," says Dr. Joel Brasch, reproductive endocrinologist and founder of Chicago IVF.
This method of pairing up healthy, fertile egg donors and women in need of assistance becomes all-the-more promising every day. There have been over 1,000 births worldwide as a result of this relatively new technology. While there can be no guarantee that the eggs will survive or fertilize, the chances are good for recipients: studies have shown that over 80% of eggs do survive, and about 70% will fertilize successfully via intra-cytoplasmic sperm injection.
According to a nurse at Chicago IVF, "We do beautiful work and we do help our patients achieve their dreams of the unattainable."
Company/Organization Info:
Chicago IVF's team consists of Chicago's leading fertility specialists and offers the best in fertility and reproductive medicine. Their practices involve state-of-the-art procedures and the very latest in advanced laboratory techniques. There are six Chicago IVF clinics in the Chicago and Indiana areas.