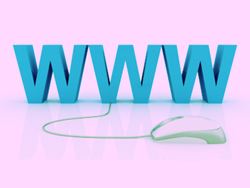 Los Angeles, California (PRWEB) April 22, 2014
The current influx of traffic to the regularly updated blog of 24/7 Van Lines isn't showing any sign of letting up. Over the past few weeks, website traffic has exponentially increased from the hundreds to the thousands, and is currently holding steady at just a few million each day. Because of this new publicity, they have added new server farms in the Southeast where they're needed most. Their goal is to make the popular blog even more accessible.
In addition, new features are planned for the website which the company hopes will revolutionize the way it acquires new customers and also maintain its current level of trust among clients past and present. For example, there is a new search engine feature currently in its infancy. When implemented, it will allow site visitors to search for various services they would most like to see when hiring a moving company, and will automatically generate results with local movers who offer those services.
Mark Tanning, who handles press relations for the company, explains why the company is making this addition. "Ultimately, we think that if a customer can find better service elsewhere, we should help them find what is it they're looking for first rather than try to sweet talk them into thinking we can do better. If they choose to go with another mover, then we find it extremely informative. It tells us exactly where improvements can be made, and we'll most definitely make those improvements as quickly as possible. Hopefully the new search engine will allow people to find moving companies that suit them better. If it's not us, that's all right."
Another site feature being planned is a subscription email service which will give current clients real-time updates about how their move is progressing. Tanning elaborated: "We realize that in this day and age people want to know what's happening the moment it does. If you have a package in the mail, you like to know exactly where it is and when it will arrive. Why should it be any different when your entire office is being hauled cross country?"
The subscription service will inform clients of any changes or delays, while also handling accident reports and claims. When planning a move, it will be used to communicate if email is preferred. Last, clients will have the option of choosing how often mover location updates are sent while movers are in transit.
In order to find more news and information about 24/7 Van Lines, head over to 24/7 Van Lines website.