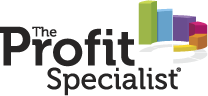 Houston, Texas (PRWEB) April 23, 2014
Jeff Aarthun, the co-founder and CEO of Aarthun Performance Group, Ltd. (The Profit Specialist®), will be speaking at the Strategic Account Management Association's (SAMA) 50th Annual conference. During his session entitled, "Quantify the value of your solution using the business language of your customer", Aarthun will present a case study on how The Timken Company increased their profitability by implementing The Profit Specialist® process on creating, selling, and executing value.
Aarthun will discuss the process that should be used when working with SAM accounts and potential new clients. Along with actual client proposals, he will provide specific examples of what a company needs to understand regarding a client's business, as well as how this information can be found and integrated into the client proposal. Over the years, Aarthun has helped many Fortune 500 companies increase their revenue by millions by teaching employees how to better understand "the business".
The SAMA conference runs May 19-22, 2014, at the Walt Disney World Swan and Dolphin Resort in Lake Buena Vista, Florida. Aarthun's sessions will take place on May 20th from 9:30 a.m. to 11:00 a.m. and May 21st from 11:30 a.m. to 1:00 p.m. The conference features sessions on a range of customer sales topics, including how to manage customer relationships, use presentations to increase customer engagement, and manage complex relationships while creating value for the customer.
About Aarthun Performance Group, Ltd.
APG develops and customizes high impact, financial sales and professional/managerial training programs that deliver bottom line results and helps create better business people. Over the past 20+ years, APG and The Profit Specialist® have helped more than 200 of the Fortune 500 companies improve their profitability by enabling their salespeople to defend price by: understanding the impact pricing has on profitability; how profits are lost during the sales process because tangible value is given away; how extending account receivables cost the company money and that they need to manage it better or get something in return; and how to sell multiple products and services at higher margins to higher level economic decision makers.