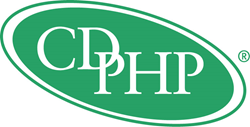 Albany, NY (PRWEB) April 22, 2014
In celebration of Women's Health Week, CDPHP is hosting a three part series on important topics in women's health. The events, which will take place at the Healthy Living Center in Albany, will focus on breast health, menopause, and bone health.
The classes are free and open to the public. You do not need to be a CDPHP member to participate. Registration is required. For more information, please visit The Healthy Living Center website or call (518) 729-4732.
Breast Health: Take Your Health into Your Own Hands: Monday, May 5th from 5:30-7 p.m.

The Importance of Early Detection
Eating Well for Breast Cancer Prevention
LIVESTRONG® at the YMCA Cancer Survivor Physical Activity Program
Managing Menopause: Monday, May 12th from 5:30-7 p.m.

Menopause 101: What Happens and Why
Nutrition Tips for Menopause
Physical Activity and Menopause
Beyond Lifestyle Changes: Understanding Treatment Options
Strong Bones for Life: Monday, May 19th from 5:30-7 p.m.

An Introduction to Bone Health
Food and Supplements for Optimal Bone Health
Don't get tripped up!
The Healthy Living Center is a partnership between the YMCA, CDPHP and Hannaford Supermarkets to address the health and wellness needs of the Capital Region.
About CDPHP®
Established in 1984, CDPHP is a physician-founded, member-focused and community-based not-for-profit health plan that offers high-quality affordable health insurance plans to members in 24 counties throughout New York. CDPHP is also on Facebook, Twitter, LinkedIn and Pinterest.