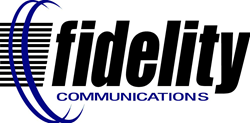 New Roads, Louisiana (PRWEB) April 23, 2014
In an effort to provide more local content for New Roads customers, Fidelity Channel 13 is now carrying telecasts of public meetings and community events. Sports will be added later this year.
The broadcasts are the brainchild of Fidelity Installation and Repair Supervisor Jeff Venable and local videographer David Jarreau, who got the idea from watching recordings of high school football on Fidelity's Local 6 website.
Local 6 is a sports-oriented channel in several of Fidelity's Missouri markets focusing on high school football, basketball, volleyball, baseball, softball and soccer along with community events like parades, fairs and festivals.
Channel 13 on the New Roads system was running old programming over and over and needed fresh content, Venable said. So he enlisted Jarreau's help. Jarreau began taping Pointe Coupee city council meetings and school board meetings, as well as church services and local events like the annual Mardi Gras parade for broadcast on Channel 13.
"We started a few weeks ago and it's really taken off," said Venable. "The response from our customers has been fantastic." Channel 13 programming runs 24 hours a day on a repeating basis with no set schedule as yet, he said.
Another popular feature is "Pointe Coupee's Most Wanted," a program provided by the Pointe Coupee Sheriff's Department that reports on any illegal activity the public should be aware of and what is being done to crack down on crime.
Venable and Jarreau attend the same church and were talking one Sunday about Local 6 broadcasts of football games. "We thought it would be cool if we could do something like that here," Venable said, "like local football, soccer, the youth center, anything local to keep people up to date on what's happening."
Four area high schools have sports teams—Livonia, Pointe Coupee Central, False River Academy and Catholic High—with Livonia going to State in football last fall. "It would be great if people were able to see those games," he said. Plans are being made to carry a number of games this fall, either live or tape-delayed.
With Local 6, Fidelity has found local content to be a good differentiator between its programming and its competitors'. The same formula could well apply in New Roads. "We decided to go this route here and it's worked out really well so far," Venable said. "We knew it would get some attention, but not this much."