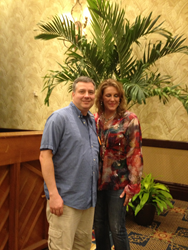 Pittsburgh, Pennsylvania (PRWEB) April 23, 2014
The Pittsburgh Real Estate Investors Association is looking for vendors who provide services to the Pittsburgh real estate market. The club and its membership are searching for service providers who either deal in property maintenance or investor services.
The Pittsburgh REIA is one of the fastest growing real estate investor clubs in America. The club made up of hundreds of real estate investors from the Pittsburgh metro area and beyond. Each of these investors is engaged in buying, selling, renovating, or leasing property in South-West Pennsylvania. Vendor-members are encouraged to interact directly with investors and develop personal relationships.
There are a number of business types that traditionally benefit from exposure to real estate investors. Among these business types are plumbers, electricians, roofers, landscapers, general contractors and any other building trade. The investors who make up the Pittsburgh centered club own hundreds of properties and are always looking for good contractors in Allegheny, Butler, Beaver, Westmoreland, Armstrong, Washington, Green, and other surrounding counties. Service business providers like real estate attorneys, accountants, internet marketing, printers, direct mail marketing, and janitorial services also do really well with real estate investors.
The Pittsburgh Real Estate Investors Association has a growing list of national retailers who provide discount services to club members. Among these discount providers are Home Depot, Lowes, Sherwin Williams, Sears Commercial, Build-A-Sign, and more than twenty others. Any company that offers a discount to club members on the local level would be a welcome addition to the club. Local restaurants, sports teams, and other business interests that have no relationship to the real estate world are also encouraged to apply. Becoming a vendor partner of the Pittsburgh Real Estate Investors Association is the same as any other marketing that targets an upwardly mobile demographic.
Any local or national company interested in becoming a vendor-member of the club should visit the club's website at http://PittsburghREIA.com and download the membership application or just follow this link. All applications will be reviewed by a committee of local investors. Each applicant will be evaluated under the following criteria; reputation of the business, area serviced by the business, and utility of the business. Approved vendor-members are entitled to attend all club events. This includes all monthly meetings at the Greater Pittsburgh Masonic Center. These meetings are held every third Tuesday and run between 7:00 PM and 9:00 PM. Vendors may also choose to present classes to the membership about their particular business. The thrust of these classes must be educational in nature and be timed to one hour or less. Vendors can also attend sub-group meeting that are held at various locations around Allegheny County. The sub-groups focus on market niches, and attract smaller crowds of specialized investors. Lastly each vendor member will be permitted to advertise in the clubs online newsletter. This newsletter is emailed to each member of the club. The newsletter is also archived online at the club high traffic website.