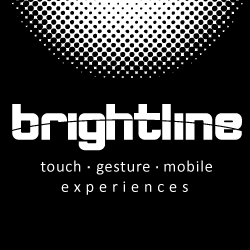 (PRWEB) April 21, 2014
Brightline Interactive's Senior Developer Andrew Otey and Game Designer William Jones will address Washington Area Unity3D User's Group Monday, April 21st at American University. The Meetup will begin at 5:30 PM, with educational panels and mingling lasting until 8:30 before members head out for further networking.
The WAUUG Meetup was created for people interested in learning Unity3D, helping others learn Unity3D, sharing Unity3D best practices, and game development. Meetup members help others become better Unity3D users and game developers through face-to-face meetings, round tables, and lectures. The group is open to all creative minds interested in learning about Unity3D, not just developers.
Andrew is Brightline's Senior Developer, with a focus on interactive development and user experience design. He works in a variety of platforms, including touchscreen, gesture, sensor, and touchfoil. He has a B.A. in Journalism with a focus on Multimedia from University of North Carolina-Chapel Hill. Andrew has been working in Unity for the majority of his professional career.
Andrew will be joined by designer William Jones. The native Washingtonian specializes in prototyping and concepting, working with creative and development teams to bring new ideas to life. William, who has been using Unity3D for almost five years, has a background in CGI and design.
The development duo will be discussing Unity3D integration into digital experiences for major brands to be used at large sporting and entertainment events. Specifically, they will discuss the workflow between graphic development and production. Lead Evangelist of Unity Carl Callewaert will also give remarks about the features of Unity 4.6 and the upcoming public release of Unity 5.
RSVP for this event here.
About Brightline Interactive
Brightline Interactive is an award-winning, multi-discipline digital services agency that delivers creative solutions for web, mobile and experiential environments. Based in Alexandria, Virginia, Brightline develops, delivers, and promotes branded solutions for both the public and private sectors by blending creativity and expertise of any and all media and technology available.
###