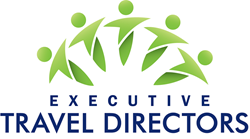 Chicago, IL (PRWEB) April 22, 2014
In December of last year, Travel + Leisure published an article predicting travel innovation that would catch on in 2014. Now that we are almost five months into the year, we look to our independent Travel Directors to see which predicted travel trends they see when working on the road, traveling to and from meetings and incentive programs. According to our on-the-go onsite meeting support, airport arrival procedures are, as anticipated, becoming less of a hassle.
It is always necessary to allow a decent amount of time before you are scheduled to board a flight, yet airport technology and security operations are making the process of getting to the gate quicker and more efficient. Travel + Leisure predicted airport lines for checking in and going through security would shrink. This prediction became true for Travel Directors who take advantage of TSA PreCheck and self-check-in procedures:

U.S. Customs and Border Protection and the TSA provide passport kiosks and have expanded TSA PreCheck to over 100 domestic airports. These services allow travelers who are registered to speed through congested security points with ease.
Those who check into flights via mobile device receive their boarding passes without standing in line, and often before even arriving at the airport. Travel Directors get to their gates faster by downloading major air carrier mobile applications, which also allow them to check the status of flights in real time.
British Airways and American Airlines, among other major air carriers, allow travelers to self-tag their checked bags at service kiosks in several major airports. Once luggage tags are printed and paid for at the kiosk, bags can be dropped at a check point and travelers can proceed to security and their gate.