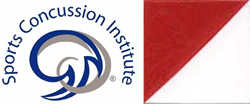 Los Angeles and Montreal (PRWEB) April 22, 2014
The Sports Concussion Institute (SCI) is a leading US provider of concussion assessment, diagnostic and clinical management services. SCI was founded in 2005 to provide state-of-the-art assessment, treatment, and prevention services for athletes and other active persons of all ages playing high velocity sports. SCI provides specialized neurological and neuropsychological care to people with closed head injuries, acute and chronic pain, balance, memory, and learning disorders. SCI has conducted more than 100,000 assessments of neuropsychological and vestibular functioning in athletes, and continues to provide concussion education, prevention, and clinical management services to middle schools, high schools, universities and professional teams throughout the US.
Cognistat is a market leader in evaluating cognitive function in teenagers and adults. Its state-of-the-art computerized tools are available in thirteen languages and are used worldwide. The original Cognistat Paper test was introduced in 1979 and has become the most widely used screening tool by North American neuropsychologists and other health care practitioners. The cloud-based Cognistat Assessment System and stand-alone Cognistat Active Form are computer-assisted, clinician-administered versions of the original Paper test and are designed to interface with electronic medical records, facilitate the monitoring of patients on repeat testing and provide a paper-free environment. Cognistat Five is a five minute computer-assisted test for evaluating the risk of dementia, delirium and mild-cognitive impairment in adults.
Dr. Tony Strickland, President of the new joint venture, said "SCI is honored, together with Cognistat, to launch this innovative partnership that will significantly enhance the health and safety of athletes playing high-velocity sports. Additionally, we are concerned about a subgroup of stand-alone, untried and/or untested software solutions used to evaluate concussion in athletes and to make "return to competition" decisions. We strongly believe that clinicians must play a key role in concussion evaluation and our goal is to design best-in-class software-based tools that facilitate their specialized work. Our two companies are well suited to bring a new level of excellence, combined with pragmatism and convenience, to concussion evaluation."
We invite you to visit us at booth 1 at the 8th Annual National Summit on Sports Concussion, May 2nd, 2014 at the LAX Marriott, Los Angeles, CA.