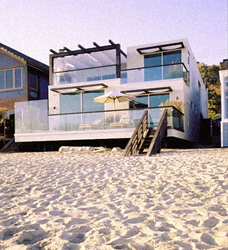 Malibu, California (PRWEB) April 22, 2014
Many businesses purchase expensive art in order to provide customers with a more professional, calm, luxurious atmosphere, and many civilians collect it as well. Personalized Movers urges clients, both commercial and residential, to take extra care when inventorying and packing their most valuable possessions, especially because they also tend to be the most fragile. Many movers take care of these tasks themselves.
A company spokesperson had this to say: "Employees at Personalized Movers go through a rigorous training course designed to teach them how to take special care with fragile pieces of art. We treat everything with care, but customers expect the extra caution with their valuables. New hires aren't allowed to graduate these courses until their more experienced trainers have seen that they know how to treat, pack, and move specific items such as paintings, sculptures, and pianos or other musical instruments."
In order to facilitate easier moving for customers who intend to pack for themselves, Personalized Movers are publishing standardized checklists that will discuss in detail the common pitfalls that both customers and movers can sometimes fall into when dealing with improperly packed items. Movers in Malibu have banded together and determined that on average, 37% of claims filed for valuable items are due to packing done by clients, compared to the relatively small 7% due to packing done by professionals.
Paintings seem to be the most commonly damaged items among movers in Malibu, accounting for nearly 54% of all claims. It has therefore been suggested that clients and movers plan ahead in order to determine the necessary dimensions and packing materials needed to fit those dimensions. Paintings that are packed improperly are most often damaged by heavier items. Commonly used are thick, foam inserts that are placed inside and in between boxes.
Apart from shipping valuable art, Personalized Movers said that the majority of other accidents and claims involved electronic items such as computer monitors and keyboards, but that these accidents could be prevented by following the same procedures to be outlined during the upcoming seminar.
More information on the upcoming seminars can be found at the Personalized Movers website offer many services devoted to helping clients relax during normally stressful transitions, and employees are trained to handle all situations as professionally as possible.