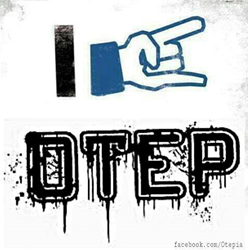 "Otep and Mach 2.8 will be a powerful alliance of art and industry."
Los Angeles, CA (PRWEB) April 23, 2014
Otep have signed an artist management deal with Mach 2.8 Entertainment Group (M2P8). M2P8 consists of founder-CEO Sid Wilson and partner Symon Mead. Wilson is otherwise known as #O (Number Zero) the Grammy Award-winning "Turntablist" (DJ) for the band Slipknot.
"I've been a friend and fan of Sid for years and it's a true honor to be managed by such a talented and triumphant artist," said Otep Shamaya, lead singer-front woman for Otep, discussing what she said would be a "powerful alliance of art and industry, Otep and Mach 2.8." Otep will deliver their seventh studio album to be released for streaming/distribution by Sono Recording Group (SRG) and their partner Spotify.
Otep were formed in Los Angeles in 2000 and immediately signed to Capitol Records, an achievement based solely on the strength of their live performance. They were selected to appear at Ozzfest after Sharon Osborne witnessed one of these incendiary performances. Their debut at Ozzfest was only their ninth live show, a major achievement for any band. It would be the kick off for a career spanning 14+ years.