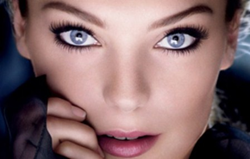 Boston, Massachusetts (PRWEB) April 30, 2014
Large prominent eyes is a desired feature by many patients-it makes the face more child-like and attractive. Bigger size of the eyes is in high demand amongst Asian patients as well to get more Westernized look. It is now possible without surgery by using Botox and Dysport. When skillfully placed, these products relax the muscles that depress the brows and pull the eyelid tight. Relaxed muscles allow the desired lift of upper eyelids and relaxation of lower eyelids for a rested, open look. Procedure is quick, painless, and affordable. Results last up to 6 months.
Complimentary consultation can be scheduled by calling at (617)795-0201or via e-mail. Office is located at 31 Channing Street, Newton Corner, MA 02458.
About Visage Sculpture
Visage Sculpture is premier Cosmetic Center dedicated to helping people look and feel more attractive, refreshed, and youthful in the most natural gentle way. Founded by Masha Banar, Board Certified Physician Associate, with more than a decade of experience in Plastic and Reconstructive Surgery, it has been featured on ABC News for its unique alternatives to surgical procedures.
Masha is a National Educator for Sculptra Aesthetic and teaches facial anatomy and injection techniques to Physicians and Nurses. Her extensive experience combined with artistic background and intuitive appreciation of proportions of the face brings ease to all procedures offered.