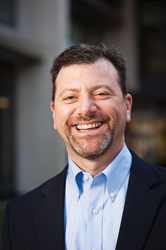 Malcovery Security takes a fundamentally different approach to understanding attacks that begin through malicious email campaigns
Pittsburgh, PA and Birmingham, AL (PRWEB) April 29, 2014
Malcovery® Security, the leader in delivering actionable threat intelligence that can be applied to neutralize email-based malicious threats, today released a white paper entitled "Fortify Your Network Protection with Actionable Intelligence using Today's Top Threats," available as a free download at http://info.malcovery.com/fortify-your-network-protection-with-actionable-intelligence-using-todays-top-threats
The paper examines many of the issues surrounding email attacks, and why they are a primary mechanism to deploy malware into enterprises, either directly or indirectly. Of the 47,000 data breaches investigated or analyzed by the Verizon RISK Team in 2013, 67% of the time in large enterprises, email was the direct vector. And still more often, malicious email was the mechanism by which bad guys gained access to a computer and then directly installed malware on it.
As enterprises are moving from a traditional 'detect and respond' stance to an 'intelligence –led' approach, enterprise security professionals, such as those in incident response organizations, can more effectively protect their networks from emerging threats that pose imminent danger to their enterprise networks.
Threat intelligence, the combination of human and machine-readable – can help you provide better protection for enterprise networks. How? By delivering the following:

Get critical, actionable intelligence faster. Learn what email-borne threats are active today, now. Use the information to block users' access to malicious email messages and harmful URLs before they click to open or access them.
Get broader coverage and stronger protection from threats. Integrate threat intelligence into your existing security infrastructure to automatically fortify your defenses as soon as threats are detected.
Learn the indicators of compromise (IOC). Threat intelligence can tell you exactly what to look for within your network to determine if an infection or active attack is underway so that you can remediate the problem sooner.
Get proactive protection against future attacks. By blocking access to the known malicious infrastructure reported in threat intelligence, enterprises can protect their network from future attacks that frequently use that same infrastructure.
Get more value from your existing security infrastructure. Threat intelligence information is a complement to your existing defenses. Get better ROI from the tools you already have deployed.
Use real scenarios in your security education programs. As phishing and spearphishing campaigns use social engineering lures that are more believable, your end users are more likely to fall for them. Use the real scenarios that are provided in threat intelligence to train your employees to avoid becoming victims.
Provide better customer service through security awareness and outreach. Proactively inform enterprise end users about threats they may encounter to help them be more security-aware.
Improve situational awareness. Mature security organizations with Threat Intelligence and Incident Response programs can leverage the advanced context provided in threat intelligence about malware campaigns through integration with visualization software like IBM i2 Analyst Notebook and Palantir and as input to cyber kill chain frameworks.
"It's astounding to think that so much damage can result from malicious email," stated Greg Coticchia, President, Chief Executive Officer (CEO) and co-founder of Malcovery Security. "Even one person taking the bait of a phishing message that unleashes malware within an organization can lead to millions of dollars in damages—yet this is something that happens every day. Malcovery Security takes a fundamentally different approach to understanding attacks that begin through malicious email campaigns."
Malcovery was launched in early 2013 as a result of an exclusive, worldwide license from the University of Alabama at Birmingham (UAB), and based on research in cyber forensics conducted at the Center for Information Assurance and Joint Forensics Research (CIA|JFR) at UAB, Malcovery has quickly gained commercial success with many Fortune 500 enterprise customers such as eBay, Facebook, IBM, Citi, LinkedIn, Assurant, and Visa. Learn more about email-based threats and what you can do about them at: http://info.malcovery.com
About Malcovery® Security
Malcovery Security is the leading provider of actionable cyber security intelligence and forensic analysis about email-based threats (phishing, spam and malware) that identifiy, prioritize and target cybercriminal activities and provide effective countermeasures.
Delivered as a suite of subscription services, the company's patented and patent-pending technology provides the ability to identify the root sources of cybercrime attacks (servers, perpetrators, locations, etc.), delivering rich actionable intelligence information about cross-brand attacks and targeted attacks, as well as advanced notification of emerging email-based threats.
Unlike services that serve only as a reactive response to these attacks today—services that simply address the symptoms but cannot provide the intelligence to actually stop the cybercriminal and their activities—Malcovery Security's solutions provide the unique intelligence required to respond effectively to attacks on customers' brands, to disrupt email-based threats on an organization.
Malcovery Security has offices in Pittsburgh, PA and Birmingham, AL. For more information, please visit http://www.malcovery.com or connect with Malcovery on Facebook (facebook.com/malcovery), Twitter (@malcovery), and LinkedIn (http://www.linkedin.com/company/malcovery-security).
Editor's Note: Malcovery® is a registered trademark. 'Identify the Source. Stop the Threat.' TM is a trademark of Malcovery Security, LLC. All other trademarks mentioned herein are the protected properties of their respective owners.