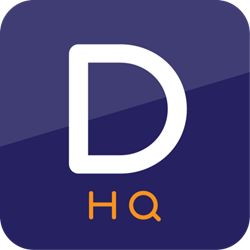 DivvyHQ has been a great compliment to our strategic planning capabilities that brings together our various editorial calendars, digital content development and publishing efforts. - Matthew Zymet, Director of Digital Media - National Geographic Channel
Kansas City, Mo (PRWEB) April 22, 2014
DivvyHQ, a cloud-based, content planning and production workflow tool that makes life easier for small businesses to Fortune 100 companies has officially launched its new platform, DivvyHQ 2.0. The new version comes on the heels of months of customer feedback and interaction. DivvyHQ's content marketing platform has been utilized by organizations such as Sprint, Walmart, National Geographic Channel, Adobe, H&R Block, QVC, Intel, Cedars-Sinai, Edelman and Bed Bath and Beyond. Brody Dorland, Co-Founder of DivvyHQ says, "Customers helped build DivvyHQ 2.0 from the ground up and truly expand on our functionality and offerings."
The new platform's initial launch offers marketers a completely redesigned, touch/mobile-friendly interface that's even more cutting-edge and intuitive. DivvyHQ 2.0 now offers unlimited shared calendars, more customizable content fields, production task management features and a custom workflow builder. Many more features and third-party platform integrations are planned for launch in 2014. Brock Stechman, Co-Founder of DivvyHQ believes, "Big corporations, agencies and major media entities will all enjoy the ease in which DivvyHQ 2.0 functions. It effectively enables better collaboration and transparency between silos in the workplace and allows for greater time efficiency throughout the content production process."
Matthew Zymet, Director of Digital Media at the National Geographic Channel believes DivvyHQ has been a great compliment to their strategic planning capabilities that brings together the companies various editorial calendars, digital content development and publishing efforts. "I am looking forward to using DivvyHQ 2.0 and am especially interested in the new workflow and campaign tagging features. DivvyHQ amplifies our planning capabilities and makes it easier to communicate out to other divisions the full and clear scope of our digital efforts adding this to its ability to facilitate brainstorming and capture of ideas," says Zymet.
Robert Rose, Chief Strategist at the Content Marketing Institute believes DivvyHQ 2.0 provides content marketers and businesses a method to help optimize collaboration, understand the content's purpose and creates an effective management process across the myriad of channels they have to manage. "Any success that comes from content marketing, comes from first understanding, and then actually bridging, the gap between creating content and collaborating on the various channels on which it will be presented," says Rose.
For more information on DivvyHQ 2.0 visit DivvyHQ.com.
DivvyHQ is a fast-growing company with a targeted focus on building the best tool for big brands, agencies, publishers and media companies who produce high-volumes of content. DivvyHQ's unique functionality combines web-based calendars, content management and online collaboration to help global content teams capture content ideas, assign and schedule content projects, produce any type of content and stay on top of production deadlines in a single platform. http://www.DivvyHQ.com.