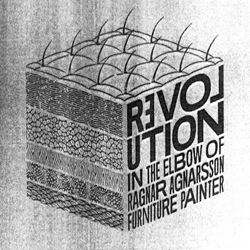 New York, NY (PRWEB) April 22, 2014
The listening party for Revolution in the Elbow of Ragnar Agnarsson Furniture Painter on Fri., 4/25 is free, open to the public, and will offer complimentary hors d'oeuvres, drink specials, and a chance to meet the composer and performers. Rockwood Music Hall Stage 3 is located at 185 Orchard St., off of Houston St., in NYC's Lower East Side.
Created with Icelandic Music Awards nominated artist/producer Stefan Orn Gunnlaugsson (IKORNI), Revolution in the Elbow of Ragnar Agnarsson Furniture Painter takes you on an 18 song sonic journey through the heart and soul of Elbowville, where a story unfolds of three brothers living in perfect harmony, until unexpected conflict arises and shakes Elbowville to its core.
The music on the album is performed by The Revolutionary Cellular Orchestra (RCO), and features an array of guest vocalists including Liam McCormick (The Family Crest), Hjalti Þorkelsson (Múgsefjun), Sigríður Thorlacius (Hjaltalín), Valdimar Guðmundsson (Valdimar) and more. The record weaves an emotive storyline with the energy of a soaring rock ensemble. From dark textural moments to full out rock anthems, the musical influences run deep, from the classics to the contemporaries including Bowie, Sufjan and Wilco to Grizzly Bear, Of Montreal, Radiohead, Queen and beyond.