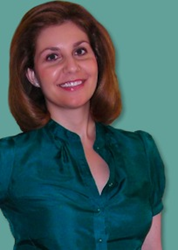 Cincinnati, Ohio (PRWEB) April 22, 2014
This Mother's Day, May 11th, Freebie Finding Mom reminds children everywhere and of all ages that the Mother's Day cards and gifts moms really want cannot be found in stores. Rather, the most cherished Mother's Day cards and gifts are those that are homemade and come straight from the heart. It isn't necessary to break the bank to please mom and send the sentiment that she is loved and appreciated.
Instead of heading to the nearest store to find mom yet another generic card, save some money and create the perfect Mother's Day card. Imagine how impressed mom will be when she receives a handmade Mother's Day card that was custom made for her. To get the creative juices flowing, Freebie Finding Mom shares 25 homemade Mother's Day cards that can be crafted by kids of all ages. Any one of these DIY cards is sure to put a smile on mom's face.
For those that are intimidated by crafts and DIY projects, Freebie Finding Mom makes things even easier with her free printables for kids. No crafting skills are necessary, just click "print" and cut out the desired card. Add a personal message from the heart and viola! A homemade Mother's Day card that will have mom feeling extra special this year.
The card is covered, but what about the gift? No worries, Freebie Finding Mom has everything under control. She recommends choosing a homemade gift to go with the homemade card. How about fingerprint candles, a glass tile pendant, or tissue paper flowers in a custom terra cotta pot? These are just a few of the many homemade Mother's Day gift options available. For more inspiration check out Freebie Finding Mom's 25 homemade Mother's Day gifts article.
This Mother's Day let mom know just how special she is and how all her hard work is not only noticed but appreciated with a homemade Mother's Day card and gift.