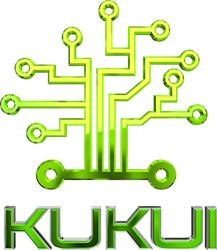 "We have many clients who use ProfitBoost's Point-of-Sale system and were eager to combine our platform into the ProfitBoost program," said Kukui President and CEO Todd Westerlund.
San Jose, CA (PRWEB) May 01, 2014
Kukui Corporation, a developer of marketing software solutions for the automotive repair industry, has formed a partnership with ProfitBoost, a producer of automotive repair shop management software. Kukui has integrated its unique platform with ProfitBoost's Point-of-Sale system, allowing clients to track the full customer lifecycle – from inquiry to purchase.
"We have many clients who use ProfitBoost's Point-of-Sale system and were eager to combine our platform into their program, so they could better manage their shops and evaluate their marketing efforts all in one place," said Kukui President and CEO Todd Westerlund.
ProfitBoost's web-based software, PIFPro, is designed by shop owners for shop owners and handles a wide range of tasks, from allowing customers to make online appointments by syncing with a shop's website to enabling credit card payments. PIFPro can also connect across multiple locations, allowing separate shops to share customer, vehicle, parts, jobs and inventory data.
Kukui's revolutionary software platform provides detailed information on how effective a shop owner's marketing channels are at generating business. By integrating with PIFPro, Kukui clients will be able to view analytic reports about where a customer originated and how much they eventually spent at a specific shop.
"I can't imagine running M Service, Inc. today without these two partners," said Dante Paulazzo, owner of the Walnut Creek, CA-based automotive repair shop, M Service, Inc. "I have up-to-date and accurate reporting of my business, my employees, and all my marketing. This partnership brings two of the best systems together."
As part of the partnership, Kukui will offer a special marketing program to ProfitBoost clients that subscribe to its marketing platform. The company's Marketing Suite offers clean, powerful website designs, optimized to boost conversion rates as well as search engine rankings. A simple-to-use Content Management System is included with every website.
About Kukui
With a rich history in information technology, Kukui empowers its clients with quantitative data showing their monetary return on investment for their marketing expenditures. The company's platform evaluates the number of new clients generated, based on a client's POS system, delivers statistics revealing the customer retention rate, and highlights areas to improve their business through the tracking of phone calls, appointment forms, and feedback from customer reviews.
About ProfitBoost
Industry leader ProfitBoost developed PIFPro, a state of the art, innovative web-based repair order writing, business management software solution, in 2001. The company is composed of a team of automotive shop owners, software programmers and sales and support personnel, dedicated to providing the most current, beneficial tools to help shop owners run their businesses efficiently and profitably. ProfitBoost offers three software packages and various features and options, so that shop owners can tailor their software to clients' needs, with the ability to add or subtract features and options at any time.
For more information about Kukui, visit http://www.kukui.com
For more information about ProfitBoost, visit http://www.profitboost.com