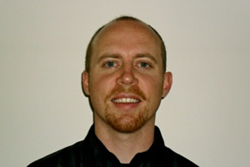 Dr. Allen brings years of experience working with diverse populations, from seniors to young children, which is critical to our practice's care of generations of families.
Roanoke, VA (PRWEB) April 23, 2014
Cave Spring Dental Arts is a family and cosmetic dental office that has been serving the Roanoke community with friendly, quality dental care for decades. Lead dentist, Joshua DeMichele, DDS has been with the practice since 2010 and is excited to welcome new associate dentist, Dr. Disa Allen on board.
"Dr. Allen brings years of experience working with diverse populations, from seniors to young children, which is critical to our practice's care of generations of families. Her work with advanced treatment planning, prosthodontics, and endodontics will help us further improve how we care for our patients' oral health," Dr. DeMichele explained.
Dr. Allen earned a BS in Chemistry (as well a BA in Music) from the College of William and Mary and went on to receive her Doctorate of Dental Surgery from Virginia Commonwealth University, School of Dentistry. She has spent time serving her community through the Mission of Mercy Project and the Charlottesville Free Clinic, both organizations offering oral health care to underserved populations. She states, "I'm thrilled to be able to use my residency experience and leadership in the volunteer field to be a valuable member of the Cave Spring Dental Arts team. My approach to dental treatment falls in line with the way Dr. DeMichelle and the rest of the staff treats patients – from a whole-body, comprehensive perspective that includes patient education, open communication, and high-tech solutions. I look forward to meeting all of our patients and helping them to get healthy and beautiful smiles."
Dr. Disa Allen grew up in Christiansburg, VA – right down the street from Cave Spring Dental Arts' Roanoke dental office and both she and Dr. DeMichele advanced their educations with post-doctoral residencies through the VA Healthcare system. Dr. DeMichele adds, "Dr. Allen's connection to our community is so important. Because she's familiar with our town and our population, I am confident that she can aid us in continuing to build positive relationships and offer our patients the best dental care possible. We're glad that Dr. Allen returned home to help us serve Roanoke and the neighboring areas with her expertise."
About Joshua DeMichele, DDS and Cave Spring Dental Arts
As an undergraduate, Dr. DeMichele studied chemical engineering at Rensselaer Polytechnic Institute in Troy, New York and later graduated from the State University of New York at Buffalo School of Dental Medicine with his dental doctorate. He has spent his professional career devoted to continuing education to bring the best and most advanced treatments to his patients. He is a member of the American Dental Association, Dental Organization for Conscious Sedation, American Dental Implant Association, Virginia Association, and the Piedmont Dental Association.
Cave Spring Dental Arts has been a staple of the Roanoke community since 1975, offering patients quality dental services that include Invisalign®, dental implants, laser dentistry, sedation dentistry, teeth whitening, and preventive care education.
For more information on how the professional and caring dental team at Cave Spring Dental Arts can help you to better oral health and a more beautiful smile, visit the website at cavespringdentalarts.com.