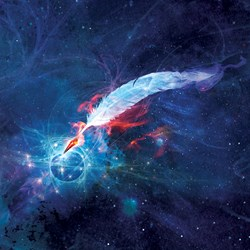 The Illustrators of the Future Contest is an effective means for aspiring illustrators to make their break in an industry well-known for being hard to break into for the newcomer
Hollywood, CA (PRWEB) April 21, 2014
Finalists for the 1st Quarter of the 26th year of the L. Ron Hubbard Illustrators of the Future Contest were announced today by Joni Labaqui, the contest Director.
The finalists for this quarter are from China, Japan, and all four corners of the United States.
FIRST QUARTER FINALISTS
Megan Kelchner of Rhode Island
Darryl Knickrehn of Japan
Tung Chi Lee of China, currently in San Francisco
Cherylynn Lima of California
Michelle Lockamy of New Jersey
Adam Mekies of Colorado
Juan McGowen of Missouri
Quinlan Septer of Ohio
Emily Siu of Pennsylvania
Hug Vang from Wisconsin
The 10 finalists art is sent to 4 of the contest judges. Of the 10 finalists, 3 will be winners of the quarter. The 3 winners of each quarter are awarded cash prizes, a week long intensive workshop, an awards ceremony and are also published in the annual L. Ron Hubbard Presents Writers of the Future. Writers have their own contest and our winning illustrators illustrate the winning writers stories. The judging process, once the finalists are determined by the coordinating judge, takes a little over a month.
A Grand Prize winner is announced at the annual awards ceremony and is selected from another panel of judges and receives an additional $5,000.00.
"The Illustrators of the Future Contest is an effective means for aspiring illustrators to make their break in an industry well-known for being hard to break into for the newcomer," Labaqui said.
For more information about the contest, go to http://www.illustratorsofthefuture.com. Or call the contest at 323-466-3310.