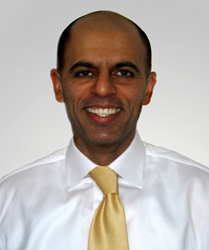 New York, NY (PRWEB) April 22, 2014
Razorfish, one of the world's fastest growing digital and technology agencies, today announced they have appointed Vik Kathuria as Global Chief Media Officer. Kathuria will report directly to Pete Stein, Razorfish's Global CEO.
A 20-year industry veteran, Kathuria most recently served as Global Head of Digital Investment for MediaCom, one of WPP's leading media agencies under the GroupM umbrella. In this position, he was tasked with establishing network-wide best practices, leading relationships with global publishers and driving multi-market client negotiations. Prior to joining MediaCom in 2008, Kathuria was Senior Vice President of Digital Media for OMD and served in senior global marketing positions at Citigroup (New York) and PepsiCo (Singapore). He is the recipient of numerous awards including being named an "Agency Innovator" by Internationalist Magazine and one of Cynopsis' "Most Intriguing People" in 2013.
In his new role as Global Chief Media Officer, Kathuria will be responsible for leading the agency's 300 media employees worldwide, driving Razorfish's exclusively digital media strategy—from its executive level partner relationships to its proprietary data solution infrastructure—and overseeing a global client roster that includes DHL, Starwood, HSN and Best Buy. He will also be involved in further strengthening and aligning Razorfish's global media practice and commanding significant new business efforts.
"As we continue to evolve our global media offering and educate clients on the need to employ a digital-centric approach, it is essential we have a leader poised to take us to the next level," said Stein. "Vik's experience lies in negotiating digital media strategies that maximize brand investment. He has what it takes to further progress our team, support our shift to programmatic buying and foster our culture of innovation and optimization."
"Razorfish's media practice is exceling at a time when many agencies in its position are stagnant," said Kathuria. "My entire career has been comprised of helping brands and agencies identify progressive integrated media strategies that accelerate ROI. As Global Chief Media Officer I am excited to support Razorfish as it further amplifies an already superior offering."
Kathuria will begin working out of the agency's New York City headquarters immediately.
About Razorfish
Motivated and inspired by what's next, Razorfish helps its clients navigate the unknown, drive change and transform business. One of the first pioneers of marketing in the digital age, Razorfish has a unique blend of technology, creativity and media at its core. The agency's world class capabilities in strategic consulting, experience design, brand building, technology platforms, data services, retail/commerce and media services enable transformational work for clients including Delta Air Lines, McDonald's, Mercedes-Benz USA, Microsoft, Nike China, Unilever and Uniqlo. Razorfish's team of 3000 experts spans 19 regions, including Australia, Brazil, China, Germany, Hong Kong, India, Japan, Singapore, the United Kingdom and the United States.
Razorfish is part of Publicis Groupe. For more information, visit Razorfish.com, like us on Facebook or follow us on Twitter.
Razorfish. Here for tomorrow.™