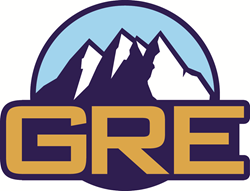 While other firms are divesting from their mining practice and losing capability in this challenging market, Global Resource Engineering continues to expand our service and talent.
Denver, Colorado (PRWEB) April 28, 2014
Global Resource Engineering Ltd. ("GRE" or the "Company") and Lane and Associates ("L&A") today announced that they have reached an agreement to merge, creating a world-class mine engineering consulting company. Larry Breckenridge, Chris Chapman, Kevin Gunesch, and Terre Lane will lead the combined company as equal partners. The Company will continue to be named Global Resource Engineering and to be headquartered in Denver, Colorado.
Thanks to the merger, GRE offers clients a perfect alternative to large consulting companies. The merged Company still brings small-firm service to developing mine projects, but with greater depth and breadth of experience. For mines already in production, GRE offers a skilled team with construction and operations expertise who can apply innovative ideas to optimize performance and profits.
GRE was named by the Denver Business Journal as the fastest-growing private company in 2013. From 2010 to 2012, the Company grew more than 600 percent, and today's announcement is expected to increase growth further.
Larry Breckenridge, principal with GRE, said, "Our clients have been requesting the skills and expertise that L&A brings to GRE. While other firms are divesting from their mining practice and losing capability in this challenging market, GRE continues to expand our service and talent."
Terre Lane, president of L&A, added, "This merger maximizes the strengths of our two companies, and will be a tremendous advantage in supporting clients worldwide. The focus of GRE will be to reaffirm to our clients, one success at a time, that engineering studies add value to their projects."
GRE assures clients that the merger will be comprehensive and seamless. The integration is expected to be complete in May 2014.
About Global Resource Engineering
Global Resource Engineering provides a full range of services for clients, including resource estimation, mine plan optimization, economic modeling, mine design, field investigations, mine waste facility design, environmental services, water resources management, and geochemical risk mitigation. Our teaming partners offer plant design, rock mechanics, and project management expertise. GRE is a client-focused consulting firm. Mining companies call GRE when they want to advance mining projects to construction, or when they want to improve the operation of existing mines. Often, clients will turn to GRE after bad experiences with bigger firms, citing the benefits of more personalized service, excellent communication and consistently high-quality work. Learn more at http://www.global-resource-eng.com.
About Lane and Associates
As one of the industry's leading experts in mine development, Terre Lane has more than 30 years of experience as a mining engineer. Her career has included management of feasibility studies, mine and process engineering, development and start-up operations for surface and underground greenfield mines, and brownfield expansions. She has experience with a range of minerals, including metals, coal, potash, beryllium, uranium, talc, and sand and gravel. She has managed projects throughout the world, including the U.S., Canada, Mexico, India, Ireland, Russia, China, Chile, Bolivia, Peru, Costa Rica, Africa, and New Zealand.