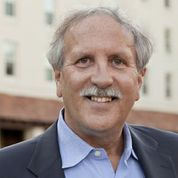 Sustainable Silicon Valley to present seminar focused on how to sell compelling proposals to capture VC's attention
Santa Clara, CA (PRWEB) April 22, 2014
Sustainable Silicon Valley (SSV), a non-profit organization dedicated to addressing critical environmental issues through collaboration and innovation, today announced an upcoming workshop titled "Refine Your Pitch" taking place on Wednesday, April 30, 2014 at Microsoft in Sunnyvale, CA. This seminar is recommended for the contributors to SSV's annual WEST Summit Competition and for all individuals and entrepreneurs that are interested in learning how to present compelling business ideas for scalable, sustainable solutions to venture capitalists.
The workshop will be conducted by marketing experts and venture capitalists from Silicon Valley. It is a three hour workshop with instruction and opportunity to practice and hone pitch targeted to engage VC's attention. A 3-minute pitch preparation is highly recommended before coming to the workshop in order to get the most out of the participation.
The main speaker is Andrew "Drew" Clark who is current Board Member of SSV and Director of Strategy for IBM Venture Capital Group. Drew is a top strategist for many of IBM's key business imperatives including Energy & Environment (Cleantech) and Cloud Computing. A serial "intrapreneur," Drew has led a range of internal startup initiatives, including a key role in formation of IBM's Internet Division. He has helped lead several of IBM's most innovative development initiatives – including creation of IBM's Internet unit, Web 2.0 and Cloud Computing units. He earned a Bachelor of Science degree in Physics from Western Carolina University in 1978 and has completed coursework toward a PhD in Theoretical Plasma Physics at the University of Texas Austin.
To register, click here. Fee: $ 45 participant; $35 for SSV partners; Free for contributors to Call for Solutions. If you have any questions regarding the program, please contact Program Director, Bhavana Dhene 650-318-3638 ext. 382 or email: bdhene(at)sustainablesv(dot)org.
About Sustainable Silicon Valley
Sustainable Silicon Valley (SSV) is a consortium of companies, governmental entities, academic and research institutions and non-profit organizations that work together to inspire collaboration, accelerate innovation, and encourage economic prosperity for a sustainable future. We connect businesses, innovators and policy makers to drive implementation and growth of the clean, regenerative economy. SSV's 100+ partners are innovators from all sectors who are creating a nationally recognized model for regional collaboration on sustainability and accomplishing breakthrough results for environmental, economic and social resilience. The EcoCloud™ Innovation Platform, created in conjunction with public and private sector partners accelerates implementation of sustainable solutions. SSV is a 501(c)(3) public benefit corporation. For more information, please visit http://www.sustainablesv.org.
For further information:
Winny Rotsidis
Marketing Communications Director
Sustainable Silicon Valley
email: wrotsidis(at)sustainablesv(dot)org