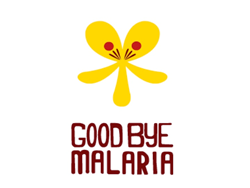 "Goodbye Malaria's partnership with Backplane, Team Crafted and iLogic demonstrates the ways in which activism is evolving," says Robert Brozin, the founder of both Nando's and Goodbye Malaria.
(PRWEB) April 24, 2014
Team Crafted's planned collaboration with Goodbye Malaria will see the creation of a game modification called Mosquito Island, which will require skinned malaria-proof armour for survival. This armour will be available for download at goodbyemalaria.org, with all profits going towards Goodbye Malaria's multiple initiatives.
"Team Crafted is ideally placed to support Goodbye Malaria," says Matt Michelsen, co-founder and CEO of Backplane, the platform behind Team Crafted. "Not only is ingenuity at the heart of Team Crafted, but its considerable and committed fan base means that we are in a position to build a global malaria community with Backplane powering the engagement tools."
One of YouTube's biggest gaming personalities, JeromeASF, has expressed his support: "Knowing that you have the potential to make a tangible difference in people's lives makes this initiative both important and relevant." Jerome adds that he'll be accessing the Mosquito Island mod as soon as it becomes available.
Malaria kills approximately 627,000 people annually, with the majority of these deaths occurring in sub-Saharan Africa. Of these deaths, 90% occur in children under the age of five. Goodbye Malaria, with support from Backplane, plans to educate a new generation through gaming and social media platforms about the immediacy and importance of eradicating malaria. The partnership will be open to existing partners such as The Global Fund, Roll Back Malaria, United Against Malaria and others.
Goodbye Malaria has invited Team Crafted to come to Africa in October 2014 and experience on-the-ground malaria fighting in Mozambique. This will enable Team Crafted to learn about the disease first-hand and to capture compelling stories that will resonate with and educate their followers.
Goodbye Malaria's work with Team Crafted has been assisted by iLogic, a digital agency in South Africa that has developed the concept behind the integration, with a focus on educating gamers, and ensuring an exceptional gaming experience.
"Goodbye Malaria's partnership with Backplane, Team Crafted and iLogic demonstrates the ways in which activism is evolving," says Robert Brozin, the founder of both Nando's and Goodbye Malaria. "Together, we have created a technical and creative solution for a global health problem, and united continents and communities in the process. This is an exceptionally exciting time."
Play for a cause and become a malaria warrior today. Your virtual game could save a literal life.
For more information, please contact:
In the United States
David Stern
Telephone: +1 619 890 8485
Email: dstern(at)sonhossocialcapital(dot)com
In South Africa
Sherwin Charles
Telephone: +27 83 325 9738
Email: sherwin.charles(at)sonhossocialcapital(dot)com
Background information
About Goodbye Malaria
Goodbye Malaria is an initiative established by a group of African entrepreneurs committed to creating a sustainable path to development for the African continent. The group's goals are to support the elimination of malaria in Africa, to support malaria advocacy by creating a fresh voice for the malaria community, and to empower African entrepreneurs in design and artisanal craft economically.
About Backplane
Backplane is a platform that allows like-minded people to connect across their shared interests. The group's first community was around Lady Gaga's LittleMonsters.com. Backplane believes that consumers and brands want more meaningful ways to connect and engage with each other online, and so partners with the world's best brands to create authentic communities.
About Team Crafted
Team Crafted is one of YouTube's biggest gaming group sensations, producing staggering numbers of subscribers and views around the Minecraft phenomenon. Through their engagements with their substantial, varied and highly engaged audience base, they are redefining what it means to be relevant in today's society
About iLogic
iLogic is a full-service digital agency based in Johannesburg, South Africa. iLogic's skills base covers all aspects of digital marketing and advertising, from strategic planning and innovative digital design delivery, through to market trend research and campaign analysis.
About Minecraft
Minecraft is a sandbox indie game, the creative and building aspects of which allow players to build constructions out of textured cubes in a 3D procedurally generated world. Other activities in the game include exploration, gathering resources, crafting and combat.