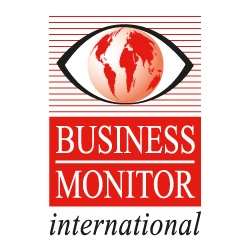 (PRWEB UK) 22 April 2014
Business Monitor has just released its latest findings on the UAE in its newly-published UAE Business Forecast Report.
Core Views on the UAE
Business Monitor's baseline scenario sees relatively solid growth over the coming quarters, with real GDP forecast to expand 3.9% and 4.1% in 2014 and 2015 respectively.
The outlook for Dubai has become more promising relative to that for Abu Dhabi, with the former benefitting from increased activity in the trade and tourism sectors, in addition to Business Monitor's expectation that the all-important real estate industry is now on the road to recovery. Credit growth to the private sector will remain anaemic through 2014 as commercial banks continue to increase provisioning against potential loan losses due to the debt funding cliff.
Major Forecast Changes
On the back of a stronger-than-expected recovery in Dubai's residential property sector, the research team have revised up their 2014 average inflation forecast, and now project the headline print coming in at 2.0% this year.
Key Risks To Outlook
Any attack by Islamist militants would result in a fundamental reappraisal of both the UAE's, and the wider region, risk profile.
A further uptick in tensions between the West and Iran could result in a deterioration in the UAE's sovereign risk profile given the close proximity and deep trade ties between the two countries.
Downside risks to oil prices in 2014 are elevated, which could undermine the UAE's already fragile macroeconomic recovery.
To find out more about this report and the key developments in the UAE please click here.
Business Monitor, a Fitch Group Company, is a leading, independent provider of proprietary data, analysis, ratings, rankings and forecasts covering 200 countries and 24 industry sectors. It offers a comprehensive range of products and services designed to help senior executives, analysts and researchers assess and better manage operating risks, and exploit business opportunities.