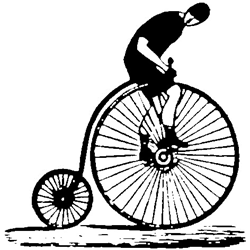 Iphrasebooks go digital and open their new e-store of phrasebooks.
Jerusalem, Israel (PRWEB) May 13, 2014
iphrasebooks is opening a new e-commerce website, which offers quality foreign and digital phrasebooks. iphrasebooks utilizes a unique method for learning new languages. These international phrasebooks include a self-study guide and a dictionary, all in one powerful product. These products are compatible with computers and smart phones.
Iphrasebooks' new website illustrates a new look and feel. The new e-store allows customers to access and order the most popular phrasebooks from the comfort of home. Keeping in mind visitor satisfaction, the website was especially designed for ease-of-use.
When quizzed about the "unique phrase-book" Dr. Palchan commented, "I take care of the details of every phrasebook personally. We try to integrate innovative features into all of our products." The new phrasebooks include verb conjunctions, which is among many of the features that make iphrasebooks unique.
International phrasebooks serve as companions to those who are traveling abroad. These phrasebooks and self study guides are fast-reacting pocket translators, which allow users to practice phrases in foreign languages. An attendee at the E-store launch of iphrasebooks confirmed, "These foreign language phrasebooks are absolutely delightful and I have been relying on them for years."
The technology of iphrasebooks is primarily focused on day-to-day, crucial words and phrases. These products have eased the burden for new foreign language learners by narrowing user concentration to only the vital, necessary and simple forms of communication. This makes international phrasebooks distinctive in their own genre-- a true traveling phrasebook. Dr. Palchan is proud to say that, "Travelers prefer iphrasebooks above any other."
iphrasebooks has launched their new e-store to allow customers, internationally, unlimited access to their collection of foreign language phrasebooks. These new products serve as a true traveler's guide, and the launch of this extraordinarily simple website will showcase a wide range of products. With international traveling increasing, the demand for traveler phrasebooks are growing in demand as well.
About the Creator Dr. Palchan
Dr. Israel Palchan born and raised in the former Soviet Union. He attained his Ph.D. in 1986 from the Hebrew University of Jerusalem. Dr. Palchan has since settled himself in Israel and has dedicated himself to the creation of iphrasebooks for travelers.
For more information, please visit http://www.iphrasebooks.com