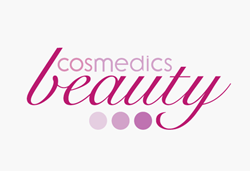 We are particularly pleased with the Ultimate Hydration Meso Facial and clients of all ages have been thrilled with the results.
London (PRWEB UK) 23 April 2014
Following its launch in 2012, Cosmedics Putney Beauty Salon has established an excellent reputation for innovation. As well as top brand treatments, the team of beauty therapists develop their own exclusive skin treatments, the latest of which is the new Ultimate Hydration Meso Facial.
Based on the principles of mesotherapy, one of the fastest growing cosmetic treatments in the UK at the moment, the facial involves two key steps which combine for maximum results.
Firstly, the skin is prepared with a gentle professional-grade facial peel. This works to slough away the top layer of dead skin cells, exposing newer skin cells and promoting the skin's own healing response in producing new skin and collagen beneath. Crucially, this stage also prepares the skin to absorb the next step.
The second step utilises the principles of mesotherapy, multiple tiny injections to deliver carefully chosen hydration directly into the skin. The choice as to what is used here is customised depending on the patient's unique skin physiology. For some clients, a cocktail of vitamins is the best approach to introduce nutrients directly into the skin where they can start work straightaway. For other clients, moisture-retentive hyaluronic acid is used to gently replenish the skin's stocks of this naturally volumising ingredient for a smoothing rejuvenation effect.
After treatment, the skin is left refreshed and hydrated. It appears plumper, glowing and radiant.
Ali Goss, Cosmedics' Beauty Clinic Manager, explained:
"As well as offering top brand facials and peels from Murad and Caudalie, our team of beauty therapists also develop their own unique treatments and bespoke facial solutions."
"We are particularly pleased with the Ultimate Hydration Meso Facial and clients of all ages have been thrilled with the results."
"The facial has excellent results alone, but also offers a good complementary option alongside cosmetic injections such as anti-wrinkle treatment and dermal fillers; which are offered by our team of doctors at Cosmedics Skin Clinics. Allowing clients to choose and customise their own treatment programmes from our doctors and beauty therapists enables us to offer a unique joined-up approach with an unusually comprehensive choice all under one roof."
Since opening in 2012, the Putney beauty salon has regularly introduced new treatment options for its clients. They offer treatments for the face, body and hair removal; including advanced skincare technology such as CACI non-surgical treatment and Soprano XL for laser hair removal.
Cosmedics Beauty was established in 2012 to offer a comprehensive selection of traditional and innovative beauty treatments and is based exclusively at 4 Disraeli Road, Putney, London, SW15 2DS.
The business is part of Cosmedic Skin Clinics, which was established in 2003 and remains a doctor owned and managed company offering a full range of cosmetic treatments, including popular wrinkle relaxing injections, dermal fillers and lip enhancement; plus medical treatments including mole removal, thread vein treatment and excessive sweating injections. The company has 5 clinics in London plus one in Bristol.