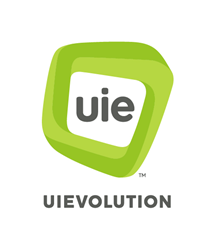 UIEvolution's deep mobile expertise was extremely helpful in building on the overall consumer experience we were looking for.
Seattle, Washington (PRWEB) April 22, 2014
UIEvolution Inc., the global leader in connected screen solutions, announced today they have teamed with TireBuyer.com, a leading e-commerce retailer, to develop their new mobile website design: http://www.TireBuyer.com. The site enhances the viewing experience of its mobile website visitors with a responsive web design that is optimized for viewing on any device or screen size.
With more consumers accessing websites from their phones and mobile devices, designing a website to serve all platforms has become a tremendous feat. Responsive design means that the website can be viewed just as easily on a smartphone or tablet as on a desktop or even a TV screen, displaying the most appropriate web page layout that maximizes the customer experience.
Working together with UIEvolution, TireBuyer took their existing website and rebuilt the site to provide cross-browser and multiple device compatibility that adjusts automatically to suit the size of the web browser it is being viewed on.
"We have updated the look and feel of our mobile site to enhance our mobile customers' shopping experience," stated Mark Staudinger, President and CEO of TireBuyer. "UIEvolution's deep mobile expertise was extremely helpful in building on the overall consumer experience we were looking for. With our new responsive site, we can give our customers a seamless shopping experience that is easier, whether on a desktop, tablet or mobile device."
In the growing age of mobile browsers, consumers expect websites to function the same way across all devices. The new TireBuyer.com site ensures mobile website visitors can easily browse tire products, view detailed pages, purchase directly from their smartphones/tablets or easily find a local retail store. All elements of the page are sized and styled according to a smaller screen to deliver an enhanced user experience. Mobile visitors now have an improved display and navigation process using smaller menu bars throughout the site. They also experience a mobile-tailored map section embedded within the Installer section.
"UIEvolution is pleased to work with TireBuyer," said Chris Ruff, CEO and President of UIEvolution. "TireBuyer truly understands that responsive design is ideal for their e-commerce business, offering a consistent overall design and customer experience across all devices. The TireBuyer mobile site provides a great shopping experience on mobile devices which, in turn, provides increased revenue generation with reduced chances of abandoned carts."
With the mobile responsive design website, TireBuyer was able to keep the desktop site intact while adding a fully function custom mobile site, both designed to offer a simplistic and informed buying experience for all consumers that funnels purchases to local dealers.
About TireBuyer
TireBuyer.com is a division of American Tire Distributors, one of the largest independent suppliers of replacement tires in North America. TireBuyer.com leverages ATD's vast inventory of over 3 million name brand tires and wheels and integrates over 8,000 professional tire shops nationwide to enable consumers to purchase tires online and have their order delivered fast and free directly to the participating installer of their choice. http://www.tirebuyer.com
About UIEvolution
UIEvolution is the leading mobile solutions provider for Fortune 1000 companies. We help companies take full advantage of connected screens by extending their brands, delivering their unique business objectives, and ensuring that the devices that create the mobile lifestyles of their customers are joined in a continuous thread – smartphones, tablets, smart TVs, and automotive applications. UIEvolution combines world-class consultative services and deep industry knowledge with the proven UIEngine & Evolution Platform. Headquartered in Seattle with offices in Tokyo and Honolulu, UIEvolution has a 13-year track record with clients like Toyota, AT&T, Microsoft, Disney, Princess Cruises, Samsung, DENSO, Fujitsu TEN and NTT. http://www.uievolution.com