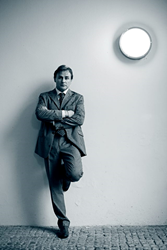 The defining concept of real luxury lies in a perfect balance of eternity, uniqueness, and elegance.
Nice, France (PRWEB UK) 21 May 2014
Nice Properties has formed a new partnership with notable luxury Italian design house Stradivari Design whose legendary family name is globally respected for generations of exceptional violin craftsmanship.
The Monaco based company of Luca Stradivari and David Bonino, are committed to "permeate the challenging arena of contemporary society with their entire heritage of knowledge and experienced gathered through the centuries." as Luc'as forefather Antonio Stradivari.
Stradivari's bespoke approach to aesthetic architectural solutions and precision of their taylor-made interior finishings enables clients to realize the highest level of extravagant projects. According to Luca Stradivari, "the defining concept of real luxury lies in a perfect balance of eternity, uniqueness, and elegance."
He further adds, "The search for the result is a meticulous road, almost obsessively directed to the eternity of the form; we believe the uniqueness lies in the timeless form."
Based on client request data, Nice Properties deems this steady niche demand as being two-fold for luxury renovations; vintage properties such as historical Belle Epoque villas or old bastides, and ultra modern homes.
Luca Stradivari adds, "Speaking of architecture in respect to the private villas on the French Riviera, there are three stylistic directions that characterize the main architecture: one inspired by means of the vernacular tradition, the introspection, made with local materials and strongly rooted in the territory and its context; second an architecture of a neo-classical matrix with strong influences from Palladio to Inigo Jones and Anthonio Spinelli who introduced neoclassicism to Nice in the second half of the 18th century; and third the influence of international stye developed primarily with residential buildings from the west coast of the U.S. in the immediate post-war, and was capable, thanks to its large glass walls and generous overhangs, to obtain continuity of the interior space to the exterior."
Michael Fusaro, CEO for Nice Properties explains, "We want to give our clients only the best options when it comes to choosing an interior designer for renovation. Properties like Belle Epoque mansions require delicate and experienced craftsmanship, and we know that Stradivari is the best choice for this high level type of work."
Fusaro further adds, "At the same time there are also many opportunities for building new villas, which most of the time our clients are looking for ultra modern architecture and design."
The villa "Eve", one of Stradivari's current projects on the Cote d'Azur in Beausoleil, is a turn of the century villa that will undergo a massive interior redesign and is scheduled to be finished in 2 years.
About Stradivari Design
Stradivari Design was founded by Luca Stradivari, descendant of the famous violin maker of Cremona, and internationally renowned architect David Bodino. Now the company has four luxury divisions: Architecture, Interior Design, Industrial Design and Tailor Made. In addition to the headquarters in the Principality of Monaco, there are offices in Italy, Switzerland, Czech Republic and Russia.
About Nice Properties
Nice Properties is the French Riviera's leading local real estate group specializing in the sale of luxury villas, vacation homes, apartments, new build residential projects and commercial real estate. Offering the most effective professional multi-lingual network of real estate professionals with 5 agencies along the Cote d'Azur from Cannes to Villefranche and two specialized departments for New Build and Commercial real estate. They provide a sophisticated and seamless platform for the best real estate opportunities and investments on the French Riviera along with a strategic marketing portfolio that covers both national and international markets. To find out more information please visit http://www.nice-properties.com.