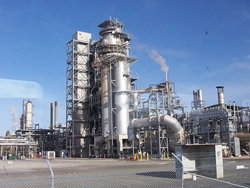 Manila Philippines (PRWEB) April 22, 2014
Black Diamond, with offices located in Manila Philippines, has delayed its launch in April due to the Kurdistan Regional Government's general elections.
The Rezhwan Co. President Heja Shex Taha located in Erbil Kurdistan said, "There would be a lot of unrest in the country and so advised us to postpone until May 15, 2014. They explained to us that there would be a lot of volatility during this time for voters in the Kurdish region, of Iraq".
It was stated by the National Democratic Institute that in Sulaymaniyah on September 21 2013, more than 73 percent of eligible voters turned out to decide which of the more than 1,100 candidates would win their endorsement to the 111-seat KPI. The election, widely judged to be free and fair, was spared the violence that has plagued Iraq since April 1, 2014 with regards to voters in the Kurdish region, with concerns about corruption, clientelism, and poor service delivery echoed those of their counterparts across Iraq.
https://www.ndi.org/files/NDI-Iraq-Election-Watch-Ed7.pdf
It was further agreed that Rezhwan Co. limited would expedite our joint venture by complying with all licensing requirements as described under the joint venture partnership as signed and dated on February 14, 2014.
Black Diamond partners are set to finance many projects with their purpose to supply capital while Rezhwan Co. supplies all government licensing and documentation to the KRG and the Ministry of Natural Resources, as seen in the recent press release by Black Diamond Partners.
http://www.prweb.com/releases/2014/04/prweb11759545.htm
John Lamb, the president of Black Diamond stated, "With so many new exciting projects being offered to our company, we want to make sure that all our contracts have proper documentation with the government, and most importantly to make sure that all requirements have been met and complied with.
Moreover Mr. John Lamb, president for Black Diamond explained, "We have been receiving a colossal amount of attention about our involvement in Kurdistan both by investor's abroad and local reporters in Iraq. To date our statement to the local reporter's and international press is as follows: We are financing many projects via our local joint venture partner's The Rezhwan Co. We are not associated with any other companies in Kurdistan nor have we committed to do business with any other company other then Rezhwan. Furthermore it is our hope to grow our business in Erbil Kurdistan and our partnership with them."
Few can deny the tremendous developmental potential Iraq's oil reserves provide to its people. Erbil's production is now among the largest in OPEC, and is why Black diamond partners put up the financing to buy the above ground crude for the refinery.
According to OPEC, Iraq's resources of 143 billion barrels of crude oil and 126.7 trillion cubic feet of gas are the fourth largest in the world after Venezuela, Saudi Arabia and Iran. However, Iraq's oil production is almost half that of Iran, meaning there is plenty of room for growth.
Kurdistan accounts for 43.7 billion barrels of proven oil reserves, 25.5 billion more barrels of unproven reserves and between 3 and 6 trillion cubic meters of gas (30% of Iraq's proven oil reserves). If Kurdistan were a country, the amount of oil and gas reserves would place it among the top 10 oil rich countries in the world.
Iraq's Kurdistan has been one of the hottest spots for the global oil and gas industry. The size of the oil market has lured many iconic oil and gas personalities including Tony Hayward, the former chairman of BP, as written by Forbes Magazine on September 7, 2011.
http://www.forbes.com/sites/afontevecchia/2011/09/07/tony-haywards-revenge-former-bp-ceo-to-head-iraqi-oil-company/
Today you see industry heavyweights like Exxon Mobil, Chevron and Total making deals with the Kurdistan Regional Government.
Ronald Flynn the founder of Black Diamond said, "Nothing is ever easy especially when it comes to politics. Obviously we will be looking forward to our launch in May and hope the elections prove to be a a big success for the kurdish people."
This press release contains forward-looking information within the meaning of Section 27A of the Securities Act of the 1933 and Section 21E of the Securities Exchange Act of 1934, and is subject to the safe harbor created by those sections.